Last Updated on September 26, 2023
Because we keep tabs on the big sister sites around the globe, the Sister Casinos team noticed something interesting: Eddie Robbins III has a new online casino! Let's start by covering the HighRollerCasino sister sites, see if other sites like HighRollerCasino AG are worth looking at, and end with an honest HighRollerCasino review.
Sites Like HighRollerCasino AG
We're talking about the BetOnline sister sites. If you've read any of our prior articles on them, you'll know that there are a lot of highs and lows to consider with these sites. Some of them are among the best offshore areas on the Internet. Others are absolute trash. It's pretty wild.
HighRollerCasino Sister Sites
There are six island sisters that need to accept HighRollerCasino AG into their strange family: Wild Casino, Super Slots, BetOnline, PayDay Casino, SportsBetting AG and TigerGaming.
Many of them need to have license information listed on their sites. How do we know that they're owned or managed by Eddie Robbins III? They share the same affiliate program! Remember: When in doubt, follow the money.
Now that we know who the HighRollerCasino sister sites are let's check them out one at a time so that you can see what we mean about the highs and lows of Eddie Robbins' real money online casinos.
Wild Casino – HighRollerCasino Sister Sites
Wild Casino might not be the best site, but it drew the short straw for this review cycle.
It's a reasonably typical HighRollerCasino sister site featuring nearly 500 slots, 60 table games, and an extensive live casino. There's also keno, scratch cards, video poker, and other cute games.
But it does suffer from some transparency issues. There must be license information on the site, which is a big no-no if it's supposed to be a Curacao license. They assure their players that the RNG is fair but offer no third-party certification or actual RNG test results or reports. It's a 'trust me, bro' situation.
That might be one of the reasons they score so severely when exposed to the public review process. More on that later.
Wild Casino RTP – HighRollerCasino Sister Sites
The RTP range is good. You get some gems like BetSoft's Back to Venus. It's a 97.07% RTP slot machine with five reels and 20 paylines. It's an excellent medium volatility experience, suitable for grinding if you're into that.
Most slots fall into the 95% to 96.5% RTP range. That's right around the industry average.
And, of course, the various table games and live casino options offer great RTPs. For example, there are blackjack tables with around 99.4% RTP. That's with perfect strategy, of course, so you should examine an optimal play guide and use the proper hit-and-stay options.
Wild Casino Bonuses – HighRollerCasino Sister Sites
The bonus offers on Wild Casino could be more apparent. Massive 45x rollover requirements of deposit and bonus make the entire bonus experience frustrating and fruitless.
The $9,000 Crypto Deposit Bonus has this requirement. So, if you deposit $1,000 to get the maximum $4,000 match, you'll need to find a decent machine to grind your rollovers on. Let's assume you find and use a 97.5% RTP machine, losing an average of $125 per rollover out of your $5,000 balance. That means the most typical result is losing $5,625 by the time you're free of your rollover obligations.
Yes, it equates to over half of the people who try this bonus clearance going broke. And around two-thirds will end up with only a fraction of their initial deposit.
45x rollover requirements of deposit + bonus are only worth your time if grinding is entertaining. If it isn't, steer clear.
Wild Casino Ranking – HighRollerCasino Sister Sites
Our rating, sadly, isn't much better than public opinion. The lack of a clean track record and no transparency about RNG certification, licensing, and corporate ownership structure could be a better combination. We suggested any other HighRollerCasino sister sites before we suggested Wild Casino.
Super Slots – HighRollerCasino Sister Sites
Super Slots is the second HighRollerCasino sister site on a downward trajectory. The issues with the area don't have anything to do with functionality – it's certainly easy to use – but rather with the site's policies and support staff.
It has the same core game suite as Wild Casino, meaning nearly 500 slots, around 60 table games, and a well-sized live casino – scratch cards, mini-games, video poker, and video blackjack round out their selection nicely.
Of course, it's not a shock to see that Super Slots has no license or business information. Like Wild Casino, their homepage doesn't display their Curacao license, if they even have one—a total lack of RNG or RTP certification questions their fairness claims.
Why does a lack of transparency seem to go hand in hand with the wrong public perception of your real money online casino? To some site owners, this is a mystery. In any case, let's have a look under the hood.
Super Slots RTP – HighRollerCasino Sister Sites
Once again, we're looking at slots that fall into the 95% to 96.5% RTP range, which is the expectation in much of the industry.
That's not to say that every machine is average. Blood Money from Concept Gaming exceeds all expectations, giving you a healthy 97.36% RTP. It's a classic three-column slot machine with five ways to win and high volatility. If you want a fun rollercoaster ride, this might fit the bill.
The standard table games and live casino tables ensure access to good RTPs. There are 99.4% RTP blackjack tables and 98% RTP baccarat games, assuming you play using perfect strategy.
Super Slots Bonuses – HighRollerCasino Sister Sites
As you might have guessed, the bonuses are awful. In fact, as bad as Wild Casino's bonuses were, Super Slots has decided to go one step further.
They have a 48x rollover requirement on deposit plus bonus for some of their offers. So, looking at the 400% Match on First Crypto Deposits, we see one of the worst offers in the industry.
It goes like this: Make a crypto deposit of $1,000 and get a $4,000 match for $5,000. Let's use a real-world example of a decent RTP machine, the Blood above Money at 97.36% RTP. You lose an average of $132 per rollover and must do this 48 times. That means the typical player will lose $6,336 out of their $5,000 balance—a complete and utter ripoff.
Super Slots Ranking – HighRollerCasino Sister Sites
With no transparency and poor bonuses, is it surprising that the public reacts negatively to Super Slots? Sitting at a 1.9 out of 5 stars on Trustpilot, it isn't likely to make a recovery any time soon. Complaints about their support and validation process abound.
We recommend you steer clear of Super Slots until they become more transparent. We would only consider them valid once they publish their license, certification, and business info. They're tied for the worst of the sites like HighRollerCasino AG, and as you're about to see, there are three much better options to pick from.
BetOnline – HighRollerCasino Sister Sites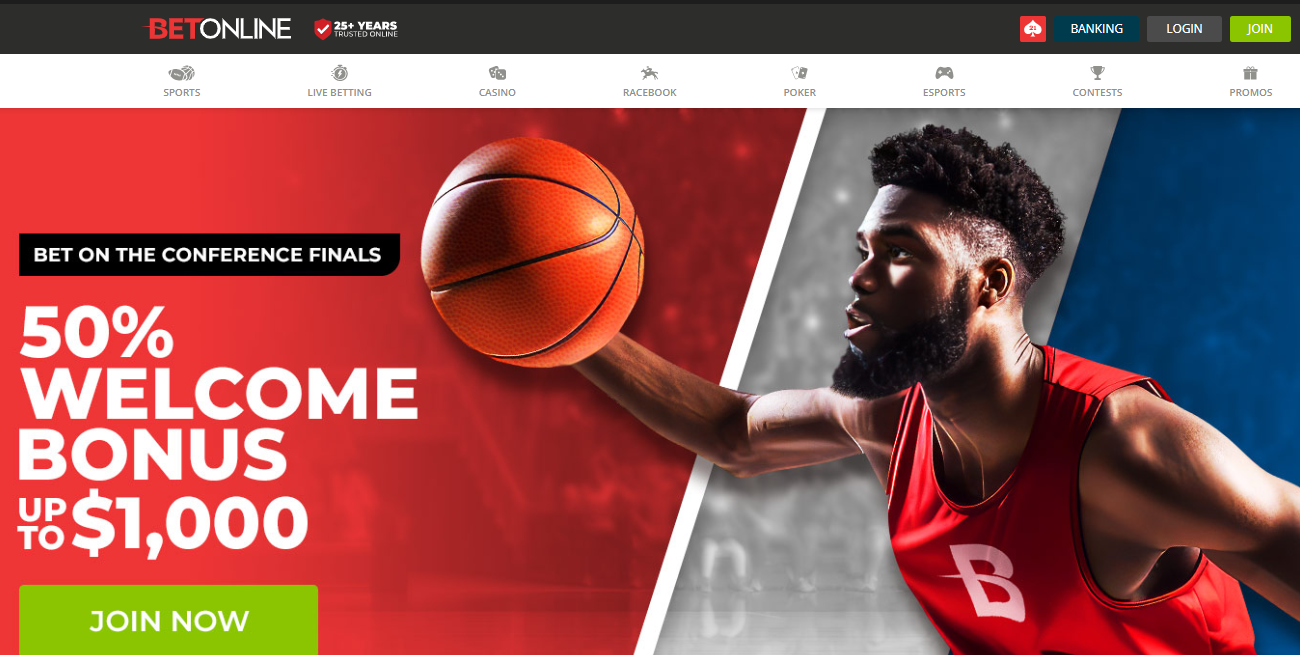 Finally, we talk about one of the best offshore casinos around. BetOnline has a long and very public history.
Putting aside the funny commercials and stunts they've done over the years, the site offers sportsbook, racebook, slots, poker, table games, and live casino gaming. They're also well known for their free contests run with various sportsbook and slot themes.
BetOnline RTP – HighRollerCasino Sister Sites
BetOnline uses the same suite of games as the other HighRollerCasino sister sites. That means around 500 slots with RTPs typically in the 95% to 97% range and a full suite of live casino games that include baccarat, blackjack, and gameshow options in the 98% to 99.4% RTP range.
They also have tons of specialty games that you can try out. For example, Betsoft's Triple Cash Or Crash is a high volatility game released in 2023, offering a 96% RTP and a maximum win of up to 100,000 your wager!
BetOnline Bonuses – HighRollerCasino Sister Sites
But before you get your hopes up, BetOnlone's bonuses are just as bad as most other sites like HighRollerCasino AG. They have a 45x rollover on deposit plus a bonus on their welcome offer.
We won't go over the math again. You already know that's a loser's wager from our Wild Casino breakdown. They do have a poker welcome bonus that is just a 10% rakeback for a while. That is a little extra bankroll back in your pocket.
BetOnline Ranking – HighRollerCasino Sister Sites
As you might have expected, BetOnline is one of the highest-rated casinos on our list. With a Trustpilot score of 3.5 out of 5 stars, it has long gained public trust, forged professional partnerships, and proved itself.
This is a site that we know and trust. Yes, it's offshore, so if there are any factual disputes with the casino, you aren't likely to have any legal recourse. That's just the reality of real money online casinos that aren't based in the UK or the EU today. But BetOnline's track record should mean something, and they have a decent one.
Sports Betting – HighRollerCasino Sister Sites
Sports Betting AG is a BetOnline clone in all of the best ways. It has a long track record, a loyal customer base, and various gaming options.
This is another HighRollerCasino sister site with a modern racebook, sportsbook, slot selection, poker and table games, and live casino suite.
Sports Betting is also the most transparent on the ownership side, with the terms and conditions giving you all of the details about Itagui Inc. Itagui is the parent company of these sites, which we'll go into when we do our honest HighRollerCasino review.
Sports Betting RTP – HighRollerCasino Sister Sites
Using the same suite as the rest of these sister sites, you can expect typical slot and mini-game RTPs in the 95% to 97% range and some table game RTPs in the 98% to 99.4% range with perfect play.
Sports Betting Bonuses – HighRollerCasino Sister Sites
Sports Betting's promos are just as terrible as the other sites like HighRollerCasino, so don't get your hopes up.
A 45x rollover requirement on deposit plus bonus for most offers means the average player doesn't stand a chance. Check out the Wild Casino promo breakdown for the math involved here.
Sports Betting Ranking – HighRollerCasino Sister Sites
Still, despite the bad bonuses, Sports Betting's 3.3 stars out of 5 (as of late September 2023) on Trustpilot gives it a significant edge over most of the competition.
This is another brand that we can get behind. It's mostly an alternative skin to BetOnline, which is fine. Their corporate transparency helps us to put weight behind a positive recommendation.
Tiger Gaming – HighRollerCasino Sister Sites
Tiger Gaming is an old name on the offshore gambling scene. It dates back to the last century, a peer of sites like Party Poker that survived decades of challenges and still came out on top.
It's also one of the only HighRollerCasino sister sites displaying a Curacao license and company information on the front page. Of course, it's a 5536/JAZ certificate hosted on their site, which can't be validated… but assuming it's legit, that's a big step forward.
They offer a sportsbook, table games, slots, poker, and live casino games.
Tiger Gaming RTP – HighRollerCasino Sister Sites
As you might suspect, Tiger Gaming has slot RTPs in the 95% to 97% range and baccarat and blackjack RTPs in the 98% to 99.4% range with correct play.
Tiger Gaming Bonuses – HighRollerCasino Sister Sites
Believe it or not, Tiger Gaming has the best bonus offers of all the sites like HighRollerCasino AG.
It only has a 30x deposit plus bonus rollover requirement. Is that great? No. But it's the best we've seen out of these sites.
If you deposit $1,000 and they match $2,000, you must clear that 30x over. On a 97.5% RTP slot, you'll lose $50 per cycle. After 30 rollovers, that's an average $1,500 loss.
That means the typical player will still have some deposit after clearing the bonus. You may get lucky and come out with your whole deposit intact or some of the bonus earned. It could be a better chance, but unlike these other sites, it's a reasonable hope.
Tiger Gaming Ranking – HighRollerCasino Sister Sites
At some point, Tiger Gaming's Trustpilot score was wiped out. We've inquired about this but are still awaiting a reply. There are under ten reviews now, a sad state of affairs for a site that has been around forever.
But it should rank up there with Sports Betting on the trust scale, and it does in our books. The additional transparency is appreciated. As you're about to read, Tiger Gaming is one of the information sources we can use to trace the ownership of the HighRollerCasino sister sites.
Who Owns the HighRollerCasino Sister Sites?
We mentioned that we can trace HighRollerCasino AG's ownership through their affiliate management company, but that is a supposition. We're assuming that Eddie Robbins III, the CEO of BetOnline, runs all of the HighRollerCasino sister sites.
We have pending queries about this matter unanswered at the time of this article's publication. But the assumption is that the ownership runs through Thot Management BV based out of Curacao, license number 125803:
But again, it might be a different company. It may be another company with shared ownership. For example, many of these sister sites are associated with Itagui. It's a Panamanian company registered under commercial folio number 764817 and regulated by the AG gaming authority:
'Itagui Inc., License No 2402, is licensed and regulated by the Gambling authority of Antigua & Barbuda.'
But ownership and management aren't 100% related, and some of the companies associated with Eddie Robbins III are brand management deals, much like BetVictor does for Heart Bingo and talkSports BET.
It's only possible to be 100% sure with some factual information posted on HighRollerCasino AG. Until then, these are our best guesses based on the evidence we have.
Is HighRollerCasino AG Safe and Legit?
By reputation? Probably. Are we legally speaking? We have yet to learn.
If you look at HighRollerCasino as a site similar to BetOnline, it's okay.
But you need more time if you want documents, licenses, or certifications.
The site claims to be 'legally licensed and fully regulated'. But Curacao and Panama's licensed sites are supposed to have the license icon with a link to the validator at the bottom of the site. Or they can list the kind of license (8048/JAZ, for example) and the license number in the text so players can look it up. HighRollerCasino doesn't do that.
The site claims 'all our games are tested rigorously'. But most casinos with RNG and RTP testing post their certifications and the logos of the independent auditors they used. HighRollerCasino doesn't do that.
So, we need to find out their regulatory body. We need to find out their company registration. We need their license information. And we need to find out their game or RNG testing organization.
We would exercise caution and keep deposits low until these questions are answered. As with any new casino, there are growing pains. But to launch with this in place is a questionable decision.
An Honest HighRollerCasino Review
HighRollerCasino, a brand new real money online casino as of 2023, is the most recent Thot Management-associated brand. Based in Antigua and Barbuda (AG), the site joins the ranks of many other offshore gaming options that have entered the market since the 2020 pandemic.
Visually, the site bears a striking resemblance to Wild Casino. If you tab back and forth between the two sites, the only big things that change are the branded logo, the banners, and whatever slots are on the 'hot' list. Everything else is a pixel-perfect clone, all the way down to how the rows align and the way the placards of the games are spaced out.
HighRollerCasino is pared down as far as game selection. They have slots, table games, and a live casino. But there are about 20 slots and ten fewer table games than Wild Casino. Considering the hundreds of games available, it's a drop in the bucket, but perhaps they're more selective.
On the slots and table games side of the coin, HighRollerCasino uses some of the biggest names in the industry: BetSoft, Digital Gaming Solutions, Nucleus Gaming, Rival, Arrow's Edge, RTG, Dragon Gaming, and Concept Gaming, to name a few. It's a similar mix to the other HighRollerCasino sister sites.
The live casino is identical to what you would find at Wild Casino: Blackjack, baccarat, roulette, casino poker, and various other games. Remember that these will be some of the highest RTP games if you use the perfect strategy. It's a pity that only a fraction of live casino betting counts towards clearing any bonuses.
HighRollerCasino Bonus Offers
The HighRollerCasino bonus offers could be better. But that's nothing new for these sister sites.
Their Crypto Deposit Bonus offer is a 300% Bonus up to $1,000 on your first deposit only. And while that might sound good, the insane 45x rollover requirement applies to deposit and bonus.
For example, if you deposit $335 in crypto, the site matches your deposit threefold with $1,000. You'll need to wager that $1,335 in small amounts forty-five times. On a 97.5% RTP slot, you will lose an average of $33 per rollover. Times 45, that's $1,485 in losses before you clear the bonus. Your deposit and bonus will generally be long gone by then.
The HighRollerCasino Welcome Bonus offer is a 400% Bonus up to $4,000. Sounds great, right? Well, let's check the numbers.
Using a 97.5% RTP slot, your average loss per rollover is $125 for your total bankroll 5,000. So, the average player will lose $5,625 before their 45 rollover requirement is complete. Your balance has been zeroed, have a nice day!
If you enjoy the bonus grinding process, this will give you a lot of time. Huge bonuses let you play for quite a while, even though a 45x deposit + bonus rollover requirement means you'll only cash it out with miraculous luck.
But that's about the best thing we can say about the HighRollerCasino bonus offers. Only opt-in and force yourself to go after them if you like the process. Play the games you enjoy instead.
HighRollerCasino Deposit Methods and Withdrawal Methods
The HighRollerCasino deposit methods include Shiba Inu, Bitcoin, Stellar, Avalanche, Cardano, Tron, Tether, Ethereum, Solana, Polygon, Ripple, Binance, Litecoin, Dogecoin, USD Coin, Credit Cards, Debit Cards, Person To Person, Money Orders, Cashier's Check, and Wire Transfers. That's a lot of options!
The HighRollerCasino withdrawal options are the same, minus credit and debit cards. You'll need to opt for a bank transfer or check instead.
Note that the deposit limits rarely match the withdrawal limits. In some cases, such as for Bitcoin, your deposit limit ($500,000) is five times larger than the withdrawal limit ($100,000). In other cases, such as for Wire Transfers, the deposit limit ($10,000) is dwarfed by the withdrawal limit ($25,000). Keep these limits in mind when making your transactions.
HighRollerCasino Reviews, Ratings, and Support
It's early in HighRollerCasino's history to be making judgments, but after a couple of reviews, their Trustpilot rating is sitting at 3.2 out of 5 stars. Of course, so early on in the process, the number is meaningless. A single review, one way or another, can throw the entire score into turmoil.
It's all going to hinge on their customer service and withdrawal process. If those things are high quality, their score will be close to BetOnline. If they're wrong, their score will shake closer to Wild Casino.
Our Conclusion
HighRollerCasino looks a lot like Wild Casino: the same layout, the exact low-quality bonus offers, and the same lack of transparency.
The public deserves to know their licensing situation. They deserve to know who has examined their RNG and if a third party has tested and certified their RTP. They deserve to know the exact company taking responsibility for this real money online casino and what legal system is in charge of enforcing standards.
It may be a case of new site jitters. They copied and pasted Wild Casino's content so precisely that they accidentally omitted the same essential information on both sites. But we'll know in the next few weeks whether or not HighRollerCasino will respond to transparency requests. Until then, be careful out there.