Last Updated on September 26, 2023
The Payday Casino Sister Sites
Here are the five Payday Casino sister sites that are available in mid-July 2023: BetOnline AG, SuperSlots, SportsBetting AG, Tiger Gaming, Wild Casino.
Sites Like Payday Casino
Reviews of Payday Casino Sister Sites
The Payday Casino sister sites are pretty varied. Some are more focused on their sportsbooks, others on competitive poker. And a couple are more similar to Payday, with no sportsbook. Reputation and capabilities will both factor into whether or not one of these sites is a match for your tastes.
Every once in a while, the Sister Casinos team welcomes a site into one of our families! In this case, Payday Casino has joined the ranks of the Itagui Inc. sister sites! This means that Tiger Gaming and her sisters have a brand-new sibling. But what is Payday Casino? What audience are they catering to? What do they have to offer?
Let's find out together! We'll start with the updated list of Payday Casino sister sites. Then we'll continue with an honest Payday review.
You can see for yourself which site fits your tastes most precisely.
Payday Casino Sister Site – BetOnline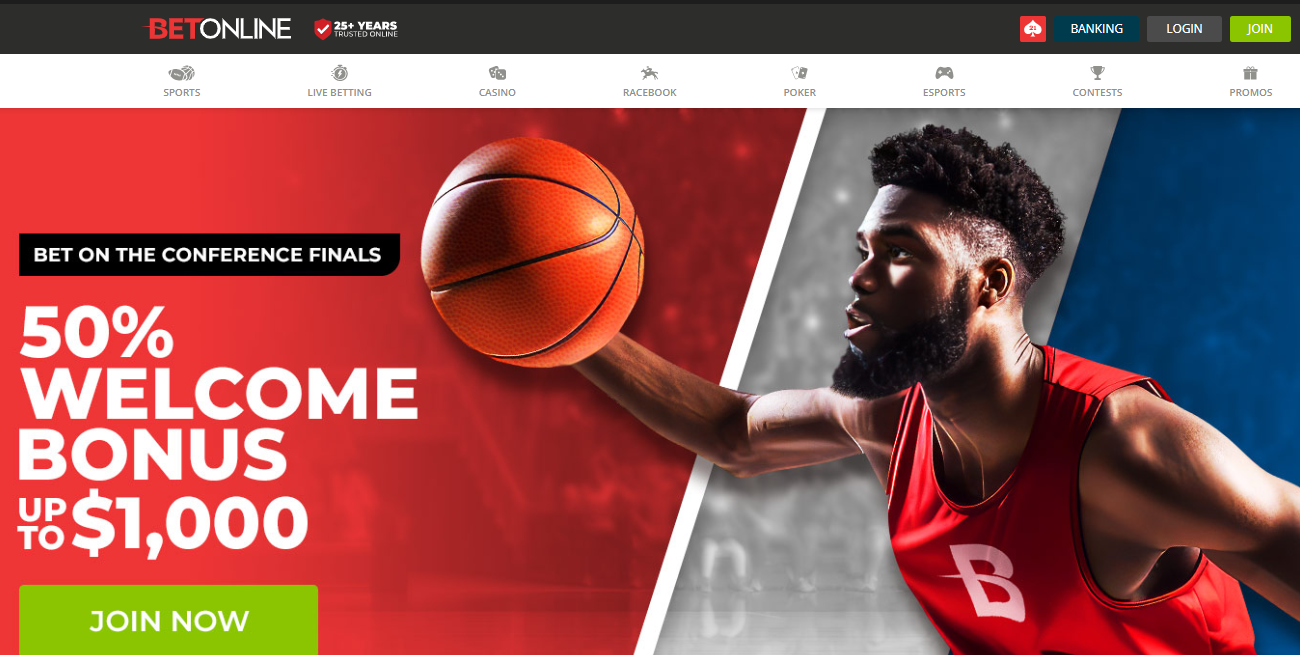 Betonline was founded in 2004, and through the years, it has become one of the most popular offshore sportsbooks on the planet.
It's a highly crypto-biased Payday Casino sister site, but it's also less annoying than a lot of places that do nothing but push the crypto and high-roller agenda.
BetOnline has a focus on its sportsbook but still offers a live casino floor, table games, slots, and minigames to its clients.
Their bonuses are very hit-or-miss. For example, their 100% Casino Deposit Match is another 45x deposit plus bonus rollover requirement, and we've discussed how bad that is.
BetOnline Bonuses
But their 50% Deposit Sports Betting Bonus is good, having a flat 10x rollover. The 100% Crypto Deposit Matching Bonus is a flat 14x rollover, which is also quite decent. Finally, BetOnline's Poker Welcome Bonus is a slightly more complicated 10% rakeback system. This is a fair nod to all the poker grinders out there.
Once again, they have around 500 pure slots to pick from, with a large part of the mix being Rival Powered and BetSoft. A couple of downsides to this selection: It could be more searchable, and game descriptions are only available if you create an account and log in. But they display the name and the manufacturer logo on each game, so you can still look up the RTP.
BetOnline Games
The live casino game selection is similar to Payday Casino. But there is a vast improvement for both table games and video poker. Dozens of games are available, with slight variants and specialties you might not find in many other casinos. Blackjack, roulette, and casino poker each have around 20 options available. And there are 36 single and multi-hand video poker options as well!
Additionally, BetOnline has a feature that some of the Payday Casino sister sites don't: Cash Races. These are competitive, timed runs on table games and slot machines. Winners go onto the leaderboard to compete for weekly prizes funded by BetOnline. It's a fun concept that sparks a lot of action.
BetOnline's advertising might seem cocky, but they back up much of that swagger. With a great TrustPilot score for an AG site and an intensely loyal following, they're running for the title of best Payday Casino sister site.
Payday Casino Sister Site – Super Slots
Super Slot is a much-cut-down version of BetOnline. It focuses on the more casual side of gambling, and
Super Slots has over 400 slot machines and dozens of table games from various popular real-money online casino providers: Arrow's Edge, Dreamtech, Dragon Gaming, Flipluck, Nucleus, and Betsoft, among others.
As we mentioned, Super Slots has no sportsbook, preferring to cut back on the extraneous features to drill into the pure casino experience. The site focuses on blackjack, slots, table games, video poker, and live casino games.
Super Slots Bonuses
So don't expect any bonuses that have anything to do with real-life events. Don't expect any clearable bonuses at all.
SuperSlots' $1,000 Max / 250% Welcome Bonus Plus 100 Free Spins sounds excellent. And it would be great if the rollover requirement wasn't a 35x deposit plus bonus. That makes it a waste of time for most players.
Let's illustrate this with an example: Suppose you make your first-time deposit of $400 to achieve the maximum bonus of $1,000 (assuming you opt-in). Now let's say you get your hands on a 97% RTP slot (must be non-progressive according to the rules). For each full deposit + bonus rollover, your $1,400 is reduced by 3% on average; that's $42 per rollover. Multiplay that 35 times, and you'll lose, on average, $1,470.
Not only would you be lucky to have any bonus left at the end, but you'll also be lucky to have any of your deposits left. And if you think that the 400% Crypto Deposit Bonus is any better, hang on to your hat. Because when you see that you need to clear a 48x rollover requirement, deposit plus bonus, you may blow your stack. And we wouldn't blame you. The question becomes, can the 400% bonus outweigh the massive rollover cost?
RTP
Using the same 97% RTP machine as we did above, we'll assume you deposited $1,000 in cryptocurrency to get the maximum $4,000 matching funds.
If you lose 3% of your $5,000 every time you flip your rollover, that equals $150 per cycle. On average, you would lose about $7,200 (of your $5,000) before you clear your bonus funds. Forget it. Most people won't even come close. This is one of the biggest jokes in the industry.
Now this would be fine if you skipped the bonuses and played what you love. But if you ever need support, good luck. Because the Trustpilot scores for Super Slots indicate some terrible customer service, and even when they aren't directly involved, the automated withdrawal process can be painfully slow. AML checks and identity confirmation can be glacial. Couple that with the communication issues that some of the support staff have, and you've got a recipe for disaster.
Like Payday Casino, Super Slots has no listed license authority on its page. It would be best if you did all the same digging, we did above to discover who owns the site and holds the license, not that a Panama site with AG registration and a Curacao license will go very far in the arbitration process. There's no real fallback plan if something goes wrong. Who exactly will you complain to that has any authority in your home country? For 99% of people, the answer is 'nobody.'
So, stick to the Payday Casino sister sites you trust, or at least the ones with a better public perception than Super Slots.
Payday Casino Sister Site – SportsBetting AG
Now for a complete change of pace and a mood brightener!
That's right; we have good news. SportsBetting AG has excellent TrustPilot scores, particularly compared to other AG-based sites. As far as island sister sites go, a 3.4 out of 5 is solid gold (as of mid-July 2023).
Their website looks thoroughly professional. It's crisp and no-nonsense.
Even the navigation is top-notch, on par with some of the best modern real-money online casinos. This is partially because they switched over to their new website after a long Beta period and partly because they rely on well-tested technology that has been steadily updated over the years.
SportsBetting AG lives up to its name, providing excellent sportsbook action. If you've ever tried out BetOnline, it's like that but arguably better. Your betting options include Major and Minor League Baseball, NFL, NHL, NBA, snooker, darts, racing (horse, F1, and more), tennis events, golf, and even pro table tennis! You can build your prop bet, use site-endorsed odds boosters, and create all parlays. This is a comprehensive betting system that many fly-by-night joints won't invest in.
The casino side used to be chaotic, but there's a search function in every sub-category on the new site. So now you can drill into the slots section, for example, and type the first few letters of the slot you want in the search bar. Everything that matches will pop right up.
The only downside is that the 'more information' page doesn't have RTP, and it doesn't have all of the game creator's details. This means more work if you want to research your slots. Sadly, this is a transparency issue that they should have fixed before the Beta site went live.
Sportsbetting AG Bonuses
You might not be impressed by the deposit and reload bonuses on SportsBetting AG, but believe us when we say they're far more realistic than most of the Payday Casino sister sites. They trade a high bonus amount for a bonus that is easier to clear.
For example, Sports Betting AG's 50% Sports Betting Bonus requires a simple 10x rollover. And the 100% First Time Crypto Deposit Bonus only has a 14x rollover! Other bonuses are between 30x and 40x, but nothing as silly as the 45x and 48x we see on other sister sites.
This is yet another site where you have to dig into the Terms and Conditions to find the licensing details of the site, but at least they're accurate once you find them. The pre-Beta site didn't have this, so clearly, it's an improvement.
If SportsBetting AG isn't the best Payday Casino sister site, it's in the top two alongside BetOnline. It's just a matter of taste.
Payday Casino Sister Site – Tiger Gaming
And now for one of the old-time real-money online casinos, dating back to 1999. Tiger Gaming is one of the oldest surviving real money gaming sites on the Internet today, spoken in the same breath as legends like Party Poker.
And that's no coincidence. Because much like other online gambling icons, Tiger Gaming provides a great poker experience with a healthy helping of fun casino action.
Sure, you can use the casino, a lot like Payday, or the sportsbook, a lot like BetOnline.
But poker is where Tiger Gaming has made its name. The site's primary sign-up offer is poker oriented, and you can get rakeback as part of your monthly perks. The site also features a $500k guaranteed tournament series, a bad beat bonus, leaderboards, and monthly bonus cash awards for their regulars.
One featured promotion is the $15,000 BTC Deposit Challenge, which has a 4x rollover requirement before you can claim the benefits. Or you can pick the 100% Casino Deposit Bonus with a 30x rollover requirement. Or there's the 100% Poker Bonus that rewards you with a 10% Rakeback until the entire value is released.
Unlike many other Payday Casino sister sites, Tiger Gaming has its license info published on the homepage. In this case, they display their 5536/Jaz license from Curacao (#125803). Their TrustPilot score was recently reset, and it now only has five reviews (as of mid-July 2023). Hopefully, some of the regulars will rectify this situation.
Tiger Gaming is a rock in this turbulent industry. It has some warts, but it isn't some fly-by-night operation. It's a piece of online gaming history.
Payday Casino Sister Site – Wild Casino
We'll say it immediately: Wild Casino is one of the worst Payday Casino sister sites, if not the worst.
It's the same as Super Slots in a lot of respect, offering blackjack, slots, table games, video poker, and live casino games.
Wild Casino has around 400 slot machines and 50 table games. That is very close to the same as Super Slots. And their selection of games is very close to what Super Slots has to offer: BetSoft games are chief among the piece, with the rest filled in from the same pool as Super Slots has.
Wild Casino Bonuses
Wild Casino has some big bonus offers, but they need help to clear. We've already talked about the difficulty of deposit plus bonus rollovers. So, you know their $9,000 Crypto Deposit Bonus with a 45x rollover requirement D+B will be a joke.
The calculation goes like this: Make a $1,000 first deposit at a 300% match to get a total of $4,000 that needs to be rolled over 45x. On our theoretical 97% RTP machine, you're losing on average, $120 per cycle. After 45 rollovers D+B, that's $5,400 of your $4,000 gone on average. You must be fortunate to get out of that with your skin intact.
Their TrustPilot score has sunk over two-tenths of a point in the last month, now sitting at a tepid 1.8 out of 5 stars. Even mid-July of 2023, that doesn't compare favorably to the average real money online casino. And when compared to the other Payday Casino sister sites with a significant number of ratings, Wild Casino is on the (very) low end.
Sure, Wild Casino has a good friend referral program, but do you want to inflict this site on your friends? They'll need to deposit at least $25 and then roll over that deposit at least 1x before you get a bonus. If they manage to do that, you'll get 200% of their deposit value (capped at $200), plus 50 free spins on the slot of the week.
You should avoid both when considering that Wild Casino is nearly identical to Super Slots, and these are the two worst-rated Payday Casino sister sites. They are decent, but as you've already read, you have much better options at the other four Payday Casino sister sites.
Who Owns The Payday Casino Sister Sites?
We know about the ownership status for the Payday Casino sister sites because it's the research we've had to do before. Initially, we found the name of the owning company within section 16 of Sportsbetting. Ag's website:
'Itagui Inc., License No 2402, is licensed and regulated by the Gambling authority of Antigua & Barbuda.'
We discovered that Itagui is a Panamanian corporation, so we could look up their registration by visiting the Servicios Telemáticos government portal. This is public information; anyone with a valid passport can get verified and access this data.
And there it was: Commercial Folio Number 764817 (S), registered on 03/27/12. That record says 'Itagui Investments' has a lifetime registration in Panama.
Now we need to look up Itagui Investments' gaming license—a trip to the FSRC website, the license information repository for legit.AG domains involved in gaming should get us there!
The license validity expired around six weeks ago, but government websites like this update quite slowly. We'll continue to check if a renewal copy gets uploaded. We did send them an E-mail, but they have yet to get back to us.
So, we know who owns Payday Casino, but how did we know that they were associated with the BetOnline family of sites in the first place? Well, they told us. Not to mention that the Terms and Conditions (T&Cs) are a 92% match to other Payday Casino sister sites, mostly just swapping out the casino name.
Now that we know who owns Payday Casino and have confirmation of their license (despite them doing a stealth launch and not listing that information on the bottom of their site yet), let's look at the site's safety before we do an honest Payday Casino review.
Is Payday Casino Safe And Legit?
Usually, we would turn to public reviews to help answer this question, but with a brand-new real-money online casino, we need more than that. As of mid-July 2023, Payday Casino has less than five reviews on Trustpilot.
So, we have to lean on this site's ownership track record, license information, rules, and T&Cs to determine their legitimacy.
We already covered Itagui Inc's ownership and license status. A couple of the Payday Casino sister sites have around two decades of history and highly positive reviews, which is also a good sign.
Diving into the T&Cs, we see that they enforce a restricted country list, which means that they respect the laws and requests of international governments. That's another point in their favor.
The rules section finds the typical clauses: A 1x rollover requirement for deposits to help avoid money laundering—idle account rules and procedures, which helps with their security rating.
But this clause, in particular, is a good sign:
'Slot machine Jackpot winnings in 24 hours are limited to $1,000,000.'
Million-dollar daily caps on a per-player basis are a good sign. It means there's a severe bankroll behind the casino, and they are fearless in dropping six-figure jackpots. It also likely means they're employing some form of jackpot insurance, offloading the liability of multiple wins to a third party for a small premium.
Based on the owners' reputation and the associated sister sites, Payday Casino is safe and legit.
We would like to see some of this licensing and ownership information posted on their site instead of us having to dig around for it, of course. It would have saved us a lot of time. But they are 'coming out' as a sister site, so we'll see those changes shortly.
Now let's do our honest Payday Casino review before giving you more details about the Payday Casino sister sites.
An Honest Payday Casino Review
The first question you might ask yourself when visiting Payday Casino is: Did a Furry pick the games on the preview screen?
Despite this amusing coincidence, the overall look and feel of the site is modern. There's a double navigation bar, the first presenting functional and administrative choices (Promotions, Banking Options, Login options, etc.), and the second bar allowing you to delve into the games themselves.
Payday Casino Games
The games are mainly split between slot machines, table games, live casino games, and video poker. Most games are run on Quick Custom Intelligence's (QCI) Unified Gaming Platform, which integrates stats checking and fairness monitoring with the site's analytics gathering tools.
The site doesn't let you look up individual game RTPs from the home page, but it gives you all the information you need to look them up yourself.
Slots
For example, look at some of Payday Casino's available slots. If you go to their site and click on that intimidating-looking jaguar in the image above, you'll quickly discover that the game is Jumping Jaguar by Rival Powered. A quick search of Rival Powered's site shows that this slot was released on August 9, 2017, as a five-reel 30 payline machine with a 94.58% RTP. Not that impressive, to be frank.
But now that we know what to look for, we can find the gold in the trash. For example, a classic one-line, three-reel Rival Powered machine named Gold Rush is on the site. It might not look like much, but this low volatility machine delivers a staggering 98.02% RTP.
Payday Casino offers Betsoft Gaming's After Night Falls, medium volatility, and five reels 30 pay line slot if you're looking for something with more action. This 2014 release has a 97.27% RTP. Not too shabby.
But there's an even more attractive Betsoft slot on Payday. Good Girl/Bad Girl is a 97.79% RTP, medium volatility machine with five reels and 15 paylines. This 2013 release is a favorite of grinders around the world.
Live Games
So, there's something for everyone on the slots side. But what about the live casino?
It's a streamlined, professional experience. Fresh Deck Studios provides the service, and they're known for running a tight ship with talented dealers. They have baccarat, blackjack, and roulette on offer. Depending on the clientele's appetite and the dealers ' availability, they've also started offering Casino Hold 'em in some places. Stakes are all over the scale, and there's 24/7 availability on most game types.
Table Games
The table games and video poker sections could be sparser. There are about twenty total options between the two categories. But at least there's something for players who like to take breaks from long live casino sessions.
Unlike a couple of the other Payday Casino sister sites, there's no sportsbook available. Those who want sports betting action can check out SportsBetting AG or BetOnline below for two of the most popular options.
Payday Casino Bonuses
Let's look at the Payday Casino bonuses and promotions for popular options. The 300% Match Up To $3,000 First Deposit may look sweet but requires a horse-choking 45x deposit+bonus rollover.
To illustrate how bonkers this is, let's look at a deposit of $1,000 with a bonus of $3000. You would then need to roll over $4,000 forty-five times. You use Good Girl/Bad Girl at 97.79% RTP. That's an average of 2.21% lost per cycle, or $88.40. Multiplied by 45, that's… $3,978. And you have $22, or just enough left for the cab ride home.
So, you'll need to stick to an excessively high RTP machine and get incredibly lucky to clear that bonus. Does Payday Casino have something better?
Not really. The 400% Crypto Bonus is a 48x deposit + bonus. The Tuesday Matched Reloads are 45x D+B. The Daily 100% Crypto Reload is 35x D+B, so you might get away with some of your original deposit if you're lucky. But don't count on it.
We've said it before, and I'll repeat it: Deposit + bonus could be better in most circumstances. Just because it's happening at a reputable casino doesn't mean it's good.
Payday Casino Payment Options
An honest Payday Casino review would only be done by looking at their deposit and withdrawal options.
The Payday Casino payment methods are pretty varied. In alphabetical order: Avalanche, Binance, Bitcoin, Cardano, Credit and Debit Cards, Dogecoin, Ethereum, Litecoin, Money Order, Person to Person, Polygon, Ripple, Shiba Inu, Solana, Stellar, Tether, Tron, USD Coin, and Wire Transfer.
Note that some methods are country specific. Check on fees for your particular country since those may vary.
Payday Casino's support options include both E-mail and a live chat function. These can be accessed by clicking on the Help link at the bottom of each page. The live chat option is in the lower right of your browser on desktop and mobile devices.
In summary, Payday Casino is an excellent real-money online gambling solution with bad bonus options. Deposit + bonus rollovers must be at a low multiplier and accompanied by high RTP slots and a high matching percentage. The bonuses on offer here need to fit the bill.
Still, we can look at the Payday Casino sister sites to see if one has the complete package.
Conclusion
BetOnline and Sports Betting AG are still the best Payday Casino sister sites. But keep an eye on Payday Casino! After it grows painful, we might have something special on our hands.