Last Updated on September 26, 2023
The Sportsbetting AG Sister Sites
Sportsbetting AG has five sister sites in total. They are Super Slots, Wild Casino, Tiger Gaming, BetOnline AG and Payday Casino.
Sites Like Sportsbetting AG
Reviews of Sportsbetting AG Sister Sites
We've gone into depth on some of these real money online casinos in the past, but we'll include brief reviews of each so that you're updated on their current status. At SisterCasinos.org, we like to give credit where credit is due. As part of our 'island sisters' series, we want to cover a Caribbean casino with surprisingly good ratings from TrustPilot and some public casino ranking services.
The four Sportsbetting AG sister sites cover a lot of ground. They range from other sportsbook-focused sites to casino-specific offerings. Some of the available machines match what's on Sportsbetting, but others are from entirely different game companies.
The themes, advertising focus, and of course, the bonus structures for each site will help us to determine who their core customer is and whether or not it's a good match for you as a new potential player.
That casino is called Sportsbetting AG. As you might imagine, it's a sportsbook-biased site. But you might be surprised at some of the new features on their beta website and their plans to maintain their good reputation.
We're going to start with a look at the Sportsbetting AG sister sites so that you know all of your options before you commit your time and money to one of these casinos. Then we're going to continue with an honest Sportsbetting AG review.
Let's look at these island sister sites to see if they pass the same transparency and trust level tests as Sportsbetting AG.
Sister Site – Super Slots
If you've played on all of the Sportsbetting AG sister sites, you'll know that Super Slots is a virtual clone of Wild Casino. So we'll cover these two island sisters back-to-back.
Super Slots Games
Super Slots has over 400 slot machines and 50 table games from some of the most popular companies today: Arrow's Edge, Dreamtech, Flipluck, Betsoft, and Nucleus, to name a few. They carry high volatility titles like Dragon Gaming's newest title Rabbit's Riches (96% RTP), and low volatility real money slots like Rudolph's Ride (95.5% RTP) from Arrow's Edge. They also have one of the highest RTP machines around… Blood Money (97.36% RTP) from Concept Gaming.
Oddly (not really, more like 'by design'), Super Slots has no sportsbook. It focuses on slots, blackjack, table games, video poker, and live casino games. This is to differentiate itself from its two 20+ year veteran sister sites, Sportsbetting AG and BetOnline.
Super Slots Bonuses
That means their bonus structure and bonus clearance policies have been modified accordingly. Unfortunately, as of June 2023, this modification has made the bonuses virtually unclear.
Sure, they have a $1,000 Cap Welcome Bonus At 250% Of the Deposit Plus 100 Free Spins. But why does that matter when the rollover requirement is a 35x deposit plus bonus?
For example, if you make a first-time deposit of $400, you'll get the maximum bonus of $1,000 if you opt-in. You try to work off the rollovers at a 97% RTP slot (must be non-progressive). Every time you roll over your $1,400, you'll lose 3%, or $42. When you do it 35 times, you'll lose, on average… $1,470.
In other words, you'll have to be very lucky to walk away with your initial deposits, never mind any of your bonuses. This is why deposit plus bonus rollover requirements could be better, particularly in the 30x and above range.
Is this a similar situation to the site's 400% Crypto Deposit Bonus? Oh, this one is far, far worse. You'll have to clear a 48x rollover requirement of deposit plus bonus to see any of that money. Now 400% is a lot, but is it enough to beat the rollovers?
RTPs
We'll use the same 97% RTP machine. And we'll deposit $1,000 in crypto to get the max $4,000 match. We're losing 3% of our $5,000 for every rollover, which equals $150. Do I even need to do the math? On average, you'll need to lose $7,200 before you clear your bonus! The amount of luck you'll need to come out positive with this bonus is titanic. Most of the time, it just won't happen. You'll zero out well before you get close.
Who came up with these bonus requirements?! The first is tailored to get you close with your average luck but barely zero you out. The next one slam dunks your balance into the garbage can. Unbelievable.
Accompanying this bonus offer disaster is a healthy dose of subpar customer service. Withdrawals are often slow; issues should be dealt with promptly. At least some of their support staff seem to be ESL (English as a Second Language), and they have a lot of communication issues.
And the website itself needs to be checked for broken links. Implementing this automated process is trivial, and there's no excuse not to have it in 2023. While researching the first bonus offer, I tried to click through to the bonus contribution table in section 7, only to find a 404 page staring me in the face.
Super Slots License
Unlike Sportsbetting AG, Super Slots has no listed license authority. So, who exactly are you going to complain to? The Panama gaming commission isn't exactly known for going after companies in their territory, and the AG jurisdiction needs to be revised.
No matter how much (or how little) you trust these Sportsbetting AG sister sites, always remember there's no real recourse if something goes wrong. You can complain, but they can do whatever they like and are unlikely to get punished. So be careful out there.
Now that you've seen the good, the bad, and the ugly aspects of Super Slots, let's look at a virtual reskin of the site and see if any of the policies have changed for the better.
Sportsbetting AG Sister Site – Wild Casino
Wild Casino is a Sportsbetting AG sister site that resembles Super Slots. It offers blackjack, video poker, slots, keno, table games, scratch cards, and live casino options.
Games
In early April 2023, Wild Casino had over 400 slot machines and over 50 table games. Sounds familiar? That's because the selection of games is the same as what you see on Super Slots. Their variety of BetSoft games is fleshed out with all of the companies mentioned for Super Slots. However, for some reason, they have twice the number of video poker tables available and from many different game studios.
Bonuses
As of June 2023, Wild Casino's bonuses are significant but nearly impossible to clear. Why? The vast majority of their incentives require a deposit plus bonus rollover. We've already discussed how difficult that is, even with massive incentives.
For example, the $9,000 Crypto Deposit Bonus has a 45x rollover requirement, D+B. It's a 300% matching on the first deposit, a max of $3,000 in bonus money. So on a $1,000 deposit, I get $4,000 to roll over 45x. On a 97% RTP machine, I'm losing, on average, $120 per cycle. Over 45 iterations, I'll lose an average of $5,400… will over the deposit and bonus total by a huge factor.
The $5,000 Welcome Bonus offer is the same. It's the same 250% matching deal we discussed at Super Slots. Use the same math to see how bad it is.
Wild Casino does offer daily prizes. They're well over a million dollars in monthly rewards and incentives if you include tournaments with free entries, surprise reload bonuses, and bonus slot tournaments that they use as a loyalty reward scheme.
Their TrustPilot score is average for an Antigua and Barbuda casino. It's fluctuating between 1.9 and 2.0 in mid-2023. That's lightyears away from the standard set by sites like BetVictor, but still well ahead of many of the major UK brands that continue to greedily milk and squeeze their customers regularly. As far as Sportsbetting AG's sister sites, it's on the low end.
Referral Program
Wild Casino has a great friend referral program. Friends must deposit at least $25 and roll over that deposit at least 1x before you qualify for a bonus. Once that happens, you'll get 200% of their deposit value (total compensation is capped at $200), plus 50 free spins on whatever the week's slot is.
All told, Wild Casino is almost identical to Super Slots. They share the dubious honor of being the two worst-rated Sportsbetting AG sister sites with the worst bonus clearance chances. If you have other options (and you do!), avoid these in favor of one of the other sister sites discussed in this article.
Sportsbetting AG Sister Site – BetOnline AG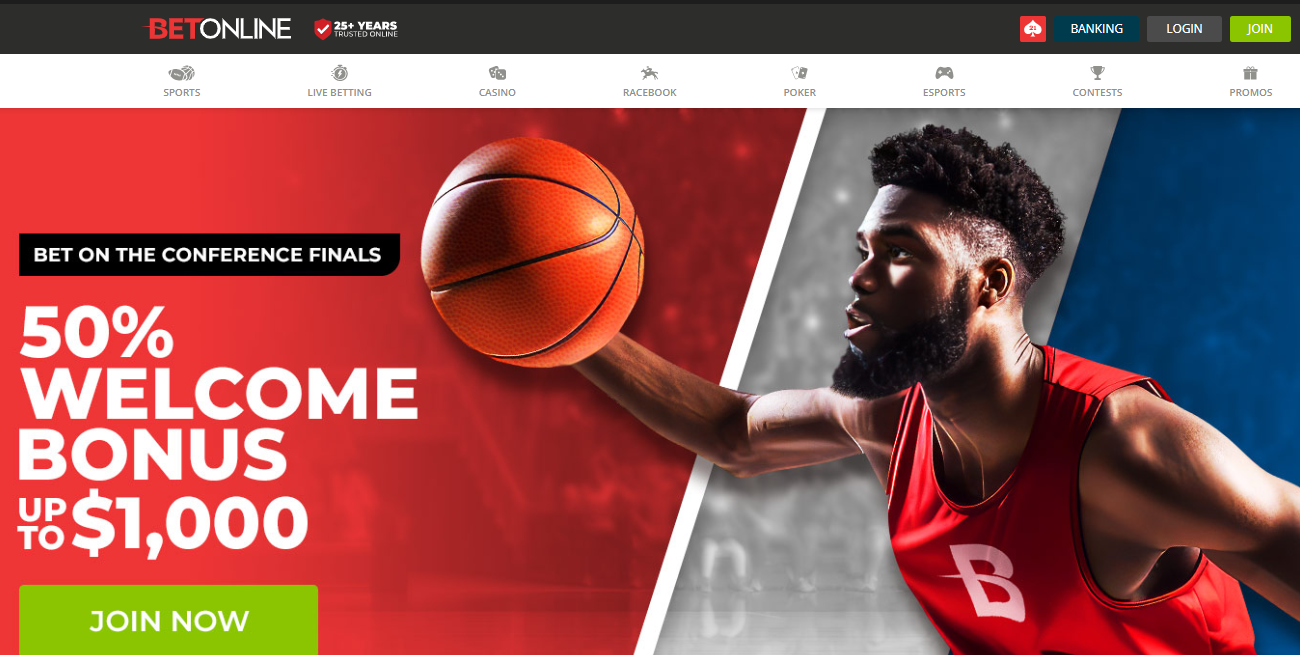 Established in 2004, BetOnline AG rapidly became one of Central America's standard bearers for successful online sportsbooks. They've built up a good reputation in recent years, not going the pure greed route that many of their cousins have.
This is another crypto-biased Sportsbetting AG sister site, at least if you want to avoid credit card fees, lower deposit and withdrawal limits, and other annoyances.
Much like Sportsbetting AG, BetOnline has a focus on its sportsbook but still offers a wide variety of casino games, a live casino floor, and various minigames to keep you occupied. And, of course, they also have various free contests available. In mid-June 2023, the upcoming competition is a $10,000 US Open Golf predictor.
You might be hoping that the bonuses are better than what you read about for the last two Sportsbetting AG sister sites, and your hopes might be partially warranted!
Bonuses
At least the 50% Deposit Sports Betting Bonus is reasonable, with a flat 10x rollover requirement.
The same can't be said for BetOnline's 100% Casino Deposit Match, a terrifying 45x deposit plus bonus rollover. You already know the math from our breakdown a few paragraphs back. It's not good.
BetOnline's 100% Crypto Deposit Matching Bonus has a flat 14x rollover requirement, which is standard in the field. There is also a Poker Welcome Bonus, which functions as a 10% rakeback system.
The casino game selection is similar to the other Sportsbetting AG sister sites but with one exciting addition: Cash races. These are like speed runs on certain real money table games and slot machines with a leaderboard attached. You start your round, play through your games, and your final results get posted when the time expires. Winners share funds from an additional prize pool provided by the casino. It's an interesting weekly bonus concept, only being used at a few other sites.
Payouts
Now they may claim to have the 'fastest payouts in the industry,' but that only applies to crypto, and frankly, if that claim was made anywhere but Panama, it would have to be retracted by ad legal authorities. But those kinds of audits and fact-checking on advertisements rarely happen in Central America, so they only have a little to worry about.
Even with these overly bold claims, BetOnline does have a few things to be proud of. They have a great TrustPilot score for an island sister site. Most real money online casinos worldwide could only dream of scoring over 3.0, never mind BetOnline's healthy 3.7 out of 5 (as of mid-June 2023).
BetOnline is the most well-known Sportsbetting AG sister site by a mile. Even though they're licensed in one of the sketchy regions regarding regulations, they've built up a loyal fanbase over the years and a measure of trust.
Sportsbetting AG Sister Site – Tiger Gaming
With origins in the last century and a regular customer base that has only grown over time, Tiger Gaming is one of the world's most well-recognized and busiest virtual sportsbooks and casinos. They are a literal piece of online gambling history.
Bonuses
Sports betting is still a centerpiece here, but poker is the name of the game at Tiger Gaming. Not only is poker the main bonus offer, but rakeback is also one of the most common monthly perks. Much like Sportsbetting AG, they have a bad-beat bonus, cash-guaranteed tournament series, and poker leaderboards.
The bonuses available are simple but far more kind than some other Sportsbetting Ag sister sites. It is a deposit + rollover bonus on their 100% First Deposit Match Up To $1,000 but only rolled over 30x. So on a 97% RTP machine, the average punter will lose $60 of their $2,000 balance. That means an average loss of $1,800, not significant, but still a better variance level than most of the casino bonuses offered by AG sites! You stand a chance of getting out with some or all of your deposit intact, and with a lot of luck, you may even clear some of your bonus.
License
In a tradition that has yet to be followed by many AG-based sites, Tiger Gaming has its license details published on its homepage. That includes details on their 5536/Jaz license in Curacao (number 125803). As mentioned in a prior article, their TrustPilot score was reset at some point for an unknown reason, as it only has a few reviews (as of June 2023). So consider it to be 'neutral' until we get more data on the situation.
Tiger Gaming is a Sportsbetting AG sister site with heart and a definite poker bias. But it has taken steps in the right direction toward transparency and reliability. So you might want to give it a shot.
An Honest Sportsbetting AG Review
Now that you know there's an honest company and an actual license behind Sportsbetting AG let's look at the site itself.
Sportsbetting has one of the best TrustPilot scores on a .ag site. If you compare it to other online gaming sites, it's well above average. 3.4 out of 5 (as of mid-June 2023) is on par with some of the most trusted UK-licensed sites. So many island sister sites have communications issues, withdrawal lag, and administration issues. It's good to see one who takes transparency seriously.
Betting Options
This is reflected in the professional look and feel of their site. All of your options are displayed across the top navigation bar. An organized site map is available at the bottom of the home page if you don't want to mess around with a modern menuing system. 2023 marks its twentieth anniversary, but no confetti, streamers, or fireworks are on the site yet.
They're currently rolling out their new Beta site, but at the moment, there's still an option to use the 'Classic' interface. But both use a crisp, clean GUI with clear instructions on using the site. The new Beta site even has Live Chat for questions and account help. They even have an active Twitter account at the bottom of the page.
Sportsbetting AG RTP
Let's take a moment to talk about the site's Return to Player (RTP) percentage. If you aren't logged in and click on a specific machine or activity in the casino, you'll get its volatility scale but not an RTP statement. Luckily, they superimpose the creator's logo on each icon.
So, you can look at Wizard's Jackpot and see it's an Arrow's Edge game, which means you can go to the game's source site and see the RTP is 96.24%, including jackpots. Or, if you're interested in Pho Sho, you'll see the Betsoft icon and see that the game's page advertises a 96.2% RTP.
There are better forms of transparency than this because it involves a couple of extra clicks and some investigation. But at least Sportsbetting AG provides all the information you need to look up any RTP you're curious about, even if you need to log in. That's more than a lot of sites offer.
Games
In past reviews, we mentioned that the casino side was chaotic. We're happy to report that the Beta site has added a search function to the Slots, Blackjack, Table Games, and Video Poker tabs! This provides a much better way to find your favorite games or research new ones you may have heard about elsewhere.
They've also updated their slot and table games selection since our last review of the Sportsbetting AG sister sites. As of mid-June 2023, they are featuring some of the newest slots from Arrow, Betsoft, Rival, and Dragon Gaming.
Maybe they do read these reviews…
Additionally, Sportsbetting AG offers a complete poker experience. They have their downloadable poker client, or you can play it in your browser. Everything is on the table: Sit and goos, progressives, satellites, tournaments, and 'major' tournaments with five-figure entry fees (or multi-tier satellite options). They even have their bad-beat jackpot.
Their live casino focuses mainly on high-roller action. The lowest limit available for blackjack, at least when we checked, was $10. Some other live games can range from $1 and up, but primarily these are high-stakes tables.
Sportsbetting AG Sportsbook
Let's look at the sportsbook side of the coin since that's their namesake. Sportsbetting AG offers sports and event betting, in-game wagers, racing bets, and E-sports markets. It's the total package, covering everything from traditional 'American' fare (basketball, baseball, MLS, NHL, golf, etc.) to international sports (tennis, Eurocup, FIFA, cricket, snooker, fighting sports, etc.).
The betting tools are great. You can build your prop bet. You can create conversation, teaser, and contingency wagers. Their system lets you use odds boosters and play in prop betting and futures markets. In short: This is a complete sports betting package.
The Contests section has much extra money at stake, and entry is free for most competitions. The early June 2023 contest was predicting the first and last finishing horses for the Belmont for a $5,000 prize pool! They hold these contests around once a week, so keep your eyes peeled for your next opportunity.
Sportsbetting AG Bonuses
Now it's time to talk about the Sportsbetting AG bonus structure. Most bonus offers have a lower ceiling than other sister sites but are far easier to clear.
For example, their 50% Sports Betting Deposit promotion has only a 10x rollover requirement. That's pretty good, as the rest of the industry creeps up towards 12x to 16x rollovers for sportsbook-based bonuses.
The 100% Matching Crypto First Time Deposit offer has a 14x rollover, with a max $1,000 bonus up for grabs. The casino-based bonuses have a 40x rollover requirement, which is on the medium-high end of the industry. A First Deposit Poker 100% Matching Bonus essentially acts as a built-in 10% rakeback, releasing a $5 bonus for every $50 rake collected.
It isn't surprising that the sportsbook-based bonuses are more attractive since that's Sportsbetting AG's primary customer base. It would be nice to bring the casino rollovers down to a more reasonable 30x. At 40x, most people will blow through the entire bonus to clear it on 96% to 97% RTP slots.
Payment Options
Deposit options are copious (depending on what's available in your country, of course), including Bitcoin, Avalanche, Binance, Cardano, Dogecoin, Ethereum, Litecoin, Polygon, Ripple, Shiba Inu, Solana, Stellar, Tether, Tron, USD Coin, Person To Person, Credit and Debit Cards, Money Order, and Wire Transfer.
You would be right if you think that those are many crypto options. One of the major themes of the Sportsbetting AG sister sites is the availability of crypto deposits and withdrawals. They have massive six-figure deposit limits and similar withdrawal limits.
After all security and identity checks are passed, withdrawals can be made twice in seven days, as long as no bonuses require clearing. Deposits are subject to a 1x rollover before withdrawal to prevent blatant money laundering. These are some of the best withdrawal terms on any AG site, some of which limit you to a similar amount withdrawn monthly.
The combination of good reviews, traceable licensing, decent sportsbook bonuses, broad game selection, and live help inspires confidence in Sportsbetting AG. It still needs to be one of the top license territories in the world, mind you. There's a lot that places like Panama and Barbados let slide that wouldn't be tolerated in the UK market, for example. But as far as AG sites go, this is one of the best.
Is Sportsbetting AG Legit?
We usually start these reviews by examining the ownership of the casino in question.
This led us down a hilarious rabbit hole. It's worth showing our readers exactly why getting first-hand confirmation of an island sister casino's ownership is challenging but worthwhile.
On Sportsbetting. ag's website, section number 16 of their Terms and Conditions says:
'Itagui Inc., License No 2402, is licensed and regulated by the Gambling authority of Antigua & Barbuda.'

Sportsbetting AG T&C
The first thing to look at is their Panamanian corporation registration. If you don't mind sharing your passport information, you can register to read these public records like any soul. If you can believe it, this worked:
That's great! So there's an actual company involved here. But what about their gaming license?
All ".AG" gaming sites should be registered with the Gambling Authority of Antigua & Barbuda. Unfortunately, their website is a complete joke.
You read that correctly- the Antigua & Barbuda Gaming Commission last updated its site in 2008. They have precisely four active licenses listed, and clicking on any of them results in a 404 error.
So, you have to fall back on the FSRC, their financial authority. Would you believe that their information is almost up to date?! We managed to pry this out of the government website before it exploded:
Yes, this review was written in June of 2023, and the license validity expired a few days ago. But given how slow these government sites are, they may still need to update the information.
This is the most complete record we've ever found of the ownership of an AG casino. None of the other Sportsbetting AG sister sites have this much information or transparency. Sportsbetting AG is a pleasant exception in this mysterious world. That may be why they are one of the most legit AG real money casinos.
Are Sites Like Sportsbetting AG Legal?
The legality of playing at any AG site depends on your country of origin and current location. The site maintains a list of countries from which it doesn't want you to log in, but that may not comprehensively reflect your local law.
The rule of thumb is: If your locality allows you to participate in online real money offshore gambling, Sportsbetting AG should qualify. There's no way that Sister Casinos could track the progress of every national and regional law around the globe, so we can only advise you to check on those details yourself!
Let's look at the Sportsbetting AG sister sites and see if they can meet the high standard already set.
What Is the Best Sportsbetting AG Sister Site?
We feel that Sportsbetting is the best and the most transparent Sportsbetting AG sister site by a fair margin. The combination of good reviews, transparency of ownership and licensing, and good community offerings put it head and shoulders over the rest.
Next is BetOnline. They have a legacy and a reputation that transcends most other AG-based sites and apps.
Please feel free to contact us if you have any questions, legit news about these sites, or comments about the contents of this article.