Last Updated on September 26, 2023
The Super Slots Sister Sites
Super Slots have five sister sites. These online casinos are: Sportsbetting AG, Wild Casino, Tiger Gaming, BetOnline AG and Payday Casino.
Sites Like Super Slots
Reviews of Super Slots Sister Sites
Is it possible to have a sister site that's so good it makes up for how unimpressive and tedious the original happens to be? We're about to find out! Because, say what you want about Super Slots (we certainly intend to), it's pretty darned below average. It will take an impressive sister site to make us forget about the hours we wasted researching the Super Slots snoozefest.
So, let's dive into Super Slots sister sites, starting with Sportsbetting AG!
Sportsbetting AG – The Super Slots Sister Sites
This is one of the two SuperSlots sister sites that redeem the entire chain: Sportsbetting AG is the proud owner of one of the best Trustpilot scores in Antigua and Barbuda. Most other real money online casinos score below their 3.4 out of 5 (as recorded in mid-June 2023). This score is above average for mainstream UK-licensed sites.
Sportsbetting AG Overview
The look and feel of Sportsbetting AG are strictly professional. The main options are displayed across the top of the page, and a helpful site map adorns the bottom.
Sports betting has been in business for 20 years, so they've had plenty of time to perfect their craft. But they're still constantly looking to improve. They designed and rolled out a new Beta website but still offer the 'Classic' interface to those who find sudden change to be a bit too hard.
Both versions of the site use a clean GUI and provide clear instructions every step of the way. Live Chat is available for questions and account help if you have any questions. You can also ask them any questions you like on Twitter, which has its link at the bottom of the page.
The one small strike against their transparency is that you must be logged in to check the RTP of each game. Luckily, they use relatively classic games from the big providers, so you can always look up the game on those sites. The game creator's logo is superimposed on the top right of each game's icon.
As an example, have a look at Wizard's Jackpot. You'll see the Arrow's Edge game icon. If you go to the game's source page, you will see that the RTP is 96.24%, including jackpot contributions and awards.
Sportsbetting AG Games
In previous reviews of the SuperSlots sister sites, we said that it was hard to look for individual games because there was no apparent search feature. But now, the Beta site has a fully functional search field that can be used with the Slots, Table Games, Blackjack, and Video Poker tabs! This is a much-needed feature when you sort through hundreds of games to find your favorite machine.
Sportsbetting AG has a total poker lobby, including a downloadable poker client. You also have the option to play in any major web browser simply. Their poker game selection includes Sit and goos, satellites, progressives, daily tournaments, and 'major' tournaments. The larger tournaments' $10,000 or more entry fees can be funded by winning one of the satellite tournaments that feed into it.
The live casino side has both medium stake and high roller tables. But blackjack has been claimed mainly by the high roller crowd, with $10 hands being a fairly standard entry price.
If you're looking for an impressive sportsbook, look no further. Sportsbetting AG has all kinds of sports and event betting, racing action, in-game bets, and E-sports wagers. Almost every sport and E-sport is available worldwide, or at least all the major ones and several regional favorites.
The ticket-building tools are top-notch. Whether you want to build your prop bet, create a conversation, make a teaser or contingency bet, or look around, Sportsbetting AG has you covered. They make timely odds boosters available and provide live updates and scratches as needed.
The site even has a Contests section. Here you can compete against other players by picking the correct brackets, predicting the top or bottom players or teams in a competition, or guessing the final score of a match. Entry is free for most of the contests.
Sportsbetting AG Bonuses
Sportsbetting AG's bonus structure might be more reasonable than some of the other SuperSlots sister sites, but it's still not ideal. At least most bonuses are somewhat easier to clear.
Take their 50% Sports Betting Deposit promotion as an example. It requires a 10x rollover. That's decent, given how common 12x and 16x rollovers are becoming these days.
You could also try the 100% Matching Crypto First Time Deposit offer. It has a 14x rollover, with a max $1,000 bonus. So a bit tougher but with a higher potential ceiling.
The casino-based bonuses have a 40x rollover requirement, which is not great, but at least it isn't as ridiculous as what we saw on SuperSlots.
Finally, a First Deposit Poker 100% Matching Bonus doubles as a 10% rakeback scheme. You clear a $5 bonus for every $50 rake the site collects from your games.
Payments
Deposit options are the same as seen on the other SuperSlots sister sites, as are the withdrawal options. Crypto features heavily here, of course.
If you're concerned about the liquidity of your balance after any rollover requirements have been satisfied, Sportsbetting AG has you covered. You can withdraw twice in seven days when all security and identity checks are passed, and no bonuses are pending clearance. Remember that deposits are subject to a 1x rollover before you can withdraw your balance to avoid money laundering issues.
There are many reasons why Sportsbetting is one of the best SuperSlots sister sites: A great sportsbook, a traceable license, a good TrustPilot score, and live help are just a few things that boost consumer confidence in the site. Just keep in mind that the jurisdiction isn't known for siding with the gambler if a complaint is made, so if anything goes wrong, you won't have a lot of recourse. Such is the risk with any AG site.
Let's briefly look at one of the more disappointing SuperSlots sister sites, Wild Casino.
Wild Casino – The Super Slots Sister Sites
We won't spend a ton of time on Wild Casino. It is just a reskin of SuperSlots with a couple of minor changes.
It's currently sitting at a 1.9 on TrustPilot. Many of the same complaints about SuperSlots are rehashed here. Honestly, 1.9 out of 5 isn't the worst you'll find at an AG site, but the SuperSlots sister sites have much better offerings.
The bonus offers are more apparent than SuperSlots. Some of them are identical. One is the $9,000 Crypto Deposit Bonus with a laughable 45x rollover requirement, deposit + bonus.
The math for this one breaks down like this:
Deposit $1,000 to get the max $4,000 match.
On average, find a 97% RTP machine to lose $120 per rollover.
End up smoking away $5,400 on average and look sad because you could have been playing games you enjoy instead of grinding for no reason.
The improved rating isn't because they necessarily have better customer service or policies. They have more daily and monthly events. Wild Casino has daily prize pools, freeroll tournaments, surprise reload bonuses, and regular slot tournaments with a guaranteed prize pool. So if you like this sort of thing and can avoid needing to ever deal with support, you might take the risk of playing here.
Otherwise, save time, effort, and energy for one of the better SuperSlot sister sites. Don't worry… one of the final two is good, and the other is great.
Tiger Gaming – The Super Slots Sister Sites
Pssst. Hey buddy… do you like poker?
Tiger Gaming has over 20 years of experience as a fun online sportsbook and poker room. In the industry, everyone will recognize the name if they've been around long enough. It's a classic.
As far as SuperSlots sister sites, you aren't going to find one with better poker offerings. Poker is the main bonus offer and the most common monthly perk in the form of rakeback. Tiger Gaming has poker leaderboards, a built-in lousy beat bonus, and a cash-guaranteed tournament series to check out.
Betting Options
The sportsbook is similar to the other SuperSlots sister sites that have one. Cleaner than Sportsbetting AG but completely serviceable. The responsiveness of the interface is a little more clunky (it might be some micro fade-in and fade-out effect), but it also feels more 'solid.' I kind of like it after testing it out for a while.
The casino side is fine if old-fashioned. It loses a couple of points for not having RTP stats available unless you're logged in. But since many slots are Betsoft, you can visit their site to look things up.
We'll be talking about 97% RTP machines to grind bonuses, and there are a couple on offer here. For example, BetSoft's Back to Venus is a 97.07% RTP machine with medium volatility. It's got five reels, 20 paylines, and a reliable 45% hit rate.
This is typical of the machines you'll find here: Popular stuff well-tested elsewhere. For example, they've recently added (as 'new' to the site) the Betsoft slot Frankenslot's Monster. This 2016 five-reel modern classic has a 96.83% RTP, medium volatility, and 27.8% hit rate. It fits right into Tiger Gaming's vibe.
Bonuses
Their bonuses are far better than the pure casino versions of the SuperSlot sister sites. Deposit + rollover bonuses are never a great deal, but there's only a 30x rollover on their 100% First Deposit Match Up To $1,000. This means on a 97% RTP machine, you'll lose $60 of your $2,000 balance on every average rollover. An average loss of $1,800 means you'll likely still have some credit left, though you'll have to get lucky to get out with some of your bonus intact. Please ensure you enjoy the games you're playing to clear it so that your time is at least fun.
In a narrative twist, Tiger Gaming publishes its license details on its homepage. They have a 5536/Jaz license in Curacao, number 125803, to be exact. However, their TrustPilot score was reset for an unknown reason, and there are only three reviews as of June 2023. We'll update you on what happened there when we find out, but it sounds like they got the review bombed (positive or negative remains to be seen).
Tiger Gaming is an excellent Sportsbetting AG sister site. Try them out if you like poker, sports books, and casinos with reliable mainstream games.
BetOnline AG – The Super Slots Sister Sites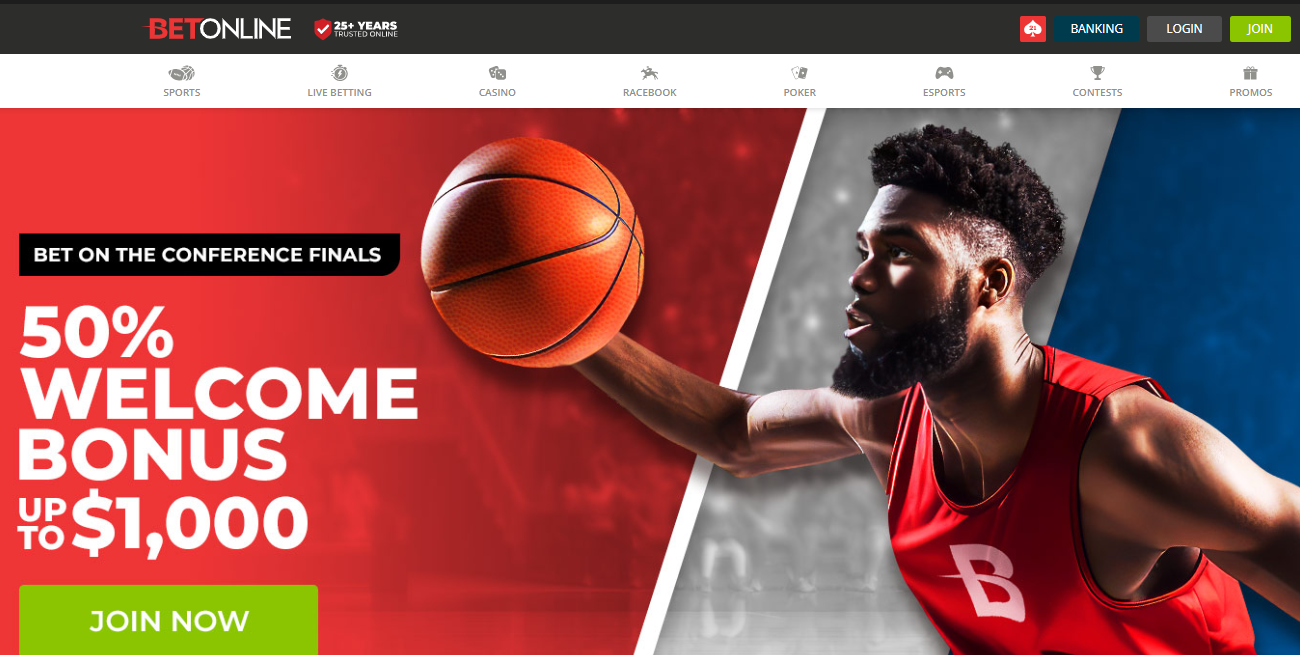 We saved one of the two best SuperSlots sister sites for last!
Nearing its 20th-anniversary celebration, BetOnline AG is one of the most successful online sportsbooks in the Americas. Their growth theory seems to be 'innovate, but don't rock the boat.' It's worked for them so far.
One of their innovations was becoming one of the world's first crypto-based sports betting sites. So if you have an E-wallet and want to avoid credit card fees, lower deposit limits, and weekly withdrawal limits, this might be the place for you.
Overview
Similar to Sportsbetting AG, BetOnline is focused mainly on its sportsbook. But they still offer a variety of casino games, including live casino options, slots, video poker, and plenty of minigames to keep you entertained.
The sportsbook would be more user-friendly than Tiger Gaming, with many helpful search and filter options and a clean, almost 'minimalist' interface. It's pretty sophisticated for an older site and, frankly, even for a newer one. The bet slip is well organized and easy to understand, appropriate for old hands and punters who are more unique to the sports betting scene.
Much like Sportsbetting AG, you can opt into many free contests and pit your prediction skills and luck against other punters for a share of the bonus prize pool. As of mid-June 2023, the following contest is their $10,000 US Open Golf leaderboard prediction.
Bonuses
Regarding promotional offers, you'll get something better than most SuperSlots sister sites, but nothing spectacular. Their 50% Deposit Sports Betting Bonus is fine, with an industry-standard 10x rollover requirement (at least, we hope that remains the standard, some places are pumping that up to 12x and 16x on the sportsbook side).
You should ignore the 100% Casino Deposit Match because it's a ridiculous 45x deposit plus bonus rollover. We've done the math on that earlier in this review, so you know that it's laughably bad.
BetOnline's 100% Crypto Deposit Matching Bonus is OK. A flat 14x rollover requirement makes it worth the risk, mainly if you're playing the same games you would regardless. Their Poker Welcome Bonus is a 10% Rakeback system, useful for avid poker players.
Games
The casino games are much the same as what can be found at the other SuperSlots sister sites, although once again, you need to be logged in to get the complete game information. Someone without an account will need to research the games offsite. Luckily, they provide the game maker logo on each thumbnail.
So, it would help if you went to the Dragon Gaming website to find out that the 2023 release Battle Ops is somewhat of a yawn, with its 94% RTP and 500x max win. But while you're there, you could also check up on Buffalo Bounty and see that it's a perfectly reasonable 96.03% RTP machine with five reels and ten paylines.
But if you're looking for action with a great RTP, you'll see that they have Golden Dragon Inferno available, a high-action 2022 Betsoft offering. This medium volatility, 96.41% RTP machine, has an effective 71.39% hit rate. With 243-win lines over its five beautiful reels, it's hard to go wrong with this one.
BetOnline has an exciting addition to their casino perks that many SuperSlots sister sites do not: Cash races. Select real money table games, and slots are given a leaderboard. You start your round timer, play through your required amount of games (or until time expires, depending on the race), and your final results are put up on the leaderboard. Top scorers will share percentages of the prize pool based on their finishing rank. BetOnline guarantees that prize pool, so it's a zero percent contribution from the players (at least on the free cash races, the idea is so popular that there might be competitive races in the future with entry fees, who knows). As far as weekly bonuses are concerned, this is certainly fun.
Payments
With all that said, please do not believe their claim that they have the 'fastest payouts in the industry.' That may be true regarding crypto, but they can be as slow as anyone else with their anti-money laundering checks. But it's Panama and the Caribbean, so it isn't like advertising authorities will be knocking down their door for making such a claim. Take it with a grain of salt; they have as much red tape with average cash withdrawals as any other online real-money casino.
Even with that criticism, you can't argue with their public perception. BetOnline has a great TrustPilot score, particularly for an AG site. There are UK-regulated sites that would kill for a TrustPilot score over 3.0. BetOnline's 3.7 out of 5 (as of June 2023) puts them in the 'enviable' range.
BetOnline is the best SuperSlots sister site in a lot of respects. They have a rabid fanbase that swears by them. They're well-reviewed. They have a nice look, some great features, a friendly casino, and a highly functional sportsbook that puts a lot of other sites to shame. Just remember that this is an AG site, so if there is a long-term problem that you can't solve via support, there will not be much recourse with the gambling authority in many cases.
A Comprehensive Super Slots Casino Review
So why are we calling SuperSlots the ugly stepsister of the Itagui family?
First, the Trustpilot score of 1.8 (as of June 2023) is accompanied by tales of awful customer service. Complaints also mention a slow withdrawal process and issues that must be dealt with quickly or accurately. These communication issues stem from, at least in part, a language barrier. Members of the SuperSlots support staff may be ESL (English as a Second Language) rather than native English speakers.
Super Slots Games
Luckily, game selection isn't one of their problems. SuperSlots boasts over 400 slot machines and over 50 different table games for you to choose from. The game providers are some of the best in the business: Dreamtech, Betsoft, Flipluck, and Nucleus, among others.
Are you looking for high-RTP machines? Blood Money from Concept Gaming has an impressive 97.36% RTP. This three-by-three slot with five betways is one of the most generous spins on the planet.
Want a new Megaways slot with some pop? Trinity Reels is a high volatility, 95.96% RTP beast with 177,147 paylines. It's six reels of pure dynamite.
Slot variety isn't an issue at SuperSlots. And although the lack of a sportsbook might seem like a negative compared to the SuperSlots sister sites, it isn't. The website was built for the casino enthusiast, and it's more than capable enough to entertain its visitors with a complete table game, slot, video poker, and live casino game experience.
Payment Options
Deposit and withdrawal methods at SuperSlots aren't a problem. They support Bitcoin, Binance, Avalanche, Cardano, Tron, Dogecoin, Ethereum, Solana, Polygon, Ripple, Shiba Inu, Stellar, Litecoin, Tether, USD Coin, Person To Person, Credit Cards, Debit Cards, Money Orders, and Wire Transfers. That's plenty of ways to get money in and out, and some of them support $100,000 transfers per transaction.
No, the real issue with the site itself is that the bonus structure is laughably bad!
Super Slots Bonuses
SuperSlot's welcome, reload, and specialty bonuses are not realistically clearable without inhuman luck. One example is the $1,000 Max, 250% First Deposit Bonus With 100 Free Spins. Sounds impressive, right? It is until you realize the rollover requirement is a 35x deposit plus bonus.
That's when things take an ugly turn. Let's say you opt into this, and your first-time deposit is $400 to get the maximum $1,000 matching. So far, so good. Now let's say you settle down with an excellent 97% RTP non-progressive slot and start your clearance. On average, you'll lose 3% of your $1,400 balance every rollover. So that's $42 lost 35 times, or $1,470.
With an average play on a very high RTP machine, you'll lose everything – deposit and bonus.
But surely, with something as generous as SuperSlot's 400% Crypto Deposit Bonus, you'll clear it with room to spare, right?
Wrong. The staggering 48x rollover requirement of deposit plus bonus dwarfs any temporary balance gain you might achieve. Using that same 97% RTP machine, we've opted in and deposited $1,000 in crypto to get the maximum yield of $4,000 matching.
By losing an average of 3% of our $5,000 every rollover, we're in the hole of $150 per cycle. Most players will lose at least $7,200 before their bonus is cleared! This is one of the absolute worst bonuses to grace an online casino. Honestly, it's impressive just how horrible it is.
Super Slots Overview
Now if it were just the awful bonuses and promotions at play, SuperSlots would have plenty of redeeming features to save it from reviewer hell. But not even the website itself cooperates all the time. Some informational links are 404 errors; the URLs are poorly copied/pasted, or the target pages are not there. For example, click the link in part 7 of this welcome bonus page.
And all that would be fine if it weren't for the reports of sub-par customer service, unresponsive press queries, and failed withdrawals. When all of these negative factors pile up, it gets to a point where we honestly can't recommend SuperSlots on its own merits.
But don't pull the plug on the entire SuperSlots sister site family because two of these sister sites are far superior to SuperSlots in just about every way.
Which two, you ask? Let's go through all of the SuperSlots sister sites, and you can see for yourself. But here's a hint: It isn't Wild Casino, a clone of SuperSlots.
Who Owns the Super Slots Sister Sites?
Let's start by examining who owns these sister casinos.
Although SuperSlots doesn't have the ownership information in one handy place, visiting Sportsbetting. Ag's website, you can find the owner company's name within section 16 of their Terms and Conditions:
'Itagui Inc., License No 2402, is licensed and regulated by the Gambling authority of Antigua & Barbuda.'

SuperSlots T&C
To read their Panamanian corporation registration, you must register with the government to view their public records. You need to share your passport information, and then you can navigate to Itagui's corporate records.
When we did this, all the information was under Commercial Folio Number 764817 (S), registered on 03/27/12. You'll see that Itagui Investments has a lifetime registration in Panama!
Now to look up their gaming license. The FSRC holds the license information.AG domains involved in gaming. And that includes Itagui! This review was written in mid-June of 2023, so the license validity expired just a few days ago. We figure they need to upload a new one, and we've sent them an E-mail asking for verification that their license was renewed. They haven't gotten back to us yet.
Still, this is an incredibly complete record for a real-money online AG casino! We're pretty happy with the legitimacy of these sister sites, particularly when compared to the average Panamanian company trying to host an island casino.
The Final Verdict
If we haven't clarified, the SuperSlots sister sites are dominated by the high-quality hybrid sportsbook, not the pure casinos. SuperSlots itself and Wild Casino are hard passes.
Tiger Gaming is excellent if you have a poker focus, with everything you need to enjoy your experience and plenty of fun distractions on the casino floor and in the sportsbook.
Sportsbetting AG and BetOnline are the big winners here. Not only are they the best-reviewed sites, but they also have some of the most sophisticated features.
The bonuses of these sites need to be improved. And transparency could be added by making the RTPs viewable even by guests. But other than that, if you stick to the more versatile SuperSlots sister sites, you'll have much better chances.