Last Updated on September 28, 2023
The Wild Casino Sister Sites
Here are the Wild Casino sister sites available in 2023: SuperSlots, SportsBetting AG, Tiger Gaming, BetOnline AG and Payday Casino.
Sites Like Wild Casino
At Sister Casinos, we like to complete deep analysis. That's why we're revisiting a group of Caribbean casinos that we mentioned briefly in a recent article so that we can give you a complete picture for Wild Casino sister sites. The sister sites to Wild Casino include two of the most popular sports betting sites in the world. That may seem odd, given that Wild Casino offers no sports betting. But stick with me, and I'll explain!
These sites use the same core table game and slot providers as Wild Casino, particularly BetSoft. But many have expanded offers, including immense sportsbooks and event betting suites. This dramatically changes the look and feel of those sites, making them look less like Wild Casino clones and more like fully-fledged Las Vegas bookie clones.
Let's break down each of these sites in turn, so you can take advantage of the offers most appealing to you in the environments that will make you the most comfortable.
We discussed them in our BetOnline AG similar sites article. We did some very brief coverage of each but mainly focused on similar sites rather than the casinos owned and operated by the same entity that runs Wild Casino.
But in this breakdown, we delve into the nitty-gritty details of the Wild Casino sister sites, covering the good and bad bits and factors you should consider when choosing which areas to invest your time.
Reviews of Wild Casino Sister Sites
Wild Casino has four major sister sites that we know of. The kind of licensing and registration that they use prevents us from seeing if they own any other online casinos unless they admit to common ownership.
So, let's start with an honest reviews of Wild Casino sister sites and then look and review Wild Casino.
Wild Casino Sister Site – SuperSlots
If you want a true Wild Casino clone, then look no further. SuperSlots Casino is a virtual twin of Wild Casino in almost every way, shape, and form.
In late April 2023, Super Slots had 422 slot machines and 55 table games. Do those numbers sound familiar? They should. If you look at Wild Casino's game count, you'll see it's virtually identical. That's not a coincidence. Their casino sister site has almost the same slot and table game selection. Why? Possibly to take advantage of their already successful plans while offering players a fresh sign-on bonus opportunity. They understand what side their bread is buttered on!
And just like Wild Casino, Super Slots has no sports betting, event-based wagering, horse or dog races, or E-sports or virtual gaming wagers available. They have a few live casino games, but that's it as far as a real-world crossover. There is only a little 24/7 availability for these live games; they cycle out for around 8 hours each night and morning. Likely they're set up for two shifts (or, more accurately, the live gaming organization they contract is set up for two changes).
Super Slots Bonuses
Some of their bonuses and policies are slightly shifted around. For example, the Refer a Friend program has been buffed, offering 300% of each referral's deposit value, capped at $200 plus 50 free spins. They have the same $6,000 welcome bonus and a 400% crypto deposit bonus. But with big rewards come significant risks. It would help if you were prepared to clear a 48x playthrough requirement to finish clearing your bonus. It's not impossible, but it isn't very likely.
In addition to the $1,000,000 worth of slot, tournaments run every month, there are $35,000 in daily prizes to take a shot at. More free games and bonus spins always help.
Now, the downside of all this wonder: Super Slots has cringeworthy customer service. If the automated systems handle everything, there is no problem. But things slow down as soon as a human needs to get involved. This might be an ESL (English as a Second Language) communication issue, corporate greed, or poorly written support guidelines. But I don't envy anyone who needs to get on the line for Super Slots support.
And because there's no listed license authority, it's hard to say who you would escalate an issue too if you think you've been mistreated. This is a 'let the buyer beware' situation. Even if they do have a Panama license that they didn't bother to post on the website, it's not like the Panama gaming commission is tripping over itself to help out some random American. So ensure you follow the terms of service, do all bonus clearance by the book, and never multi-account. Don't even use the same Internet connection as someone else who games at Super Slots; not a significant other, not a roommate, nobody.
Super Slots is a virtual Wild Casino clone. But remember: That includes the good and the bad aspects of these island sister sites.
Wild Casino Sister Site – SportsBetting AG
After the somewhat glum assessment of the last Wild Casino sister site's public perception, let's start with some good news. SportsBetting AG has a great TrustPilot score when compared to other industry sites. It's fresh air for these island sister sites, some suffering from communications issues.
The positive rating may reflect the professional look of their site. You should expect this from a modern casino: Clear communications, fair offerings, and even Live Chat available on their new beta website! The question is, does this rosy outlook extend to the site's content and Terms of Service?
On the content side, they don't disappoint: Live event betting, sports, and racing are all on the menu. If you've seen their other sister site BetOnline, this shouldn't be a shock. A glance at the live betting shows a massive array of games: AAA baseball, multiple ATP tennis events, Mexican open golf, pro table tennis… you name it! The pre-event betting suite includes the following:
Building your prop bet.
Taking advantage of late development odds boosters.
Participating in simple and complicated parlays.
It's a complete betting system that puts a few Vegas joints to shame.
And it's good that this Wild Casino sister site has an excellent sportsbook because their casino side has no organization. Nothing can be filtered or searched. It would be nice to see the total number of games or a breakdown by game designer, but neither of those options is available. 'New' slots are still marked new four to five months later. Unless you need a new bonus on the casino side, you're better off playing slots and table games on any other Wild Casino sister site.
SportsBetting AG Bonuses
The deposit and reload bonuses on SportsBetting AG are lower than on the other sister sites but also much easier to clear. A 50% sports betting bonus offers the player a 10x clear requirement. That's not particularly great, but it's okay. The 100% first-time crypto deposit matching bonus has a 14x rollover. Finally, the casino deposit bonus is $3,000 with an industry-standard 40x betting requirement!
This is a great sign. The good reviews and far more reasonable bonus requirements inspire confidence. Which is necessary since the licensing details of the site could be more specific. It's possible they just neglected to put up the license information on the site itself, and it's sitting in a press release. But it's best to remain cautious until there's official word from the site.
SportsBetting AG is one of the best Wild Casino sister sites and arguably the best for sports betting. BetOnline is similar, as you'll see quite soon.
Tiger Gaming
Established in 1999, Tiger Gaming is one of the oldest active online gaming sites. You're in the right place if you want an excellent poker experience in a comfortable online casino setting.
Sports betting still features heavily at this Wild Casino sister site, but poker is their passion. Poker is the main featured sign-up offer, and rakeback is a common theme for monthly perks. They also have a standing lousy beat bonus, a $500k guaranteed tournament series, poker leaderboards, and bonus cash awards for regular players.
Cryptocurrency features heavily on the site, as seen in the $15,000 BTC Deposit Challenge, a bonus series with a 4x rollover requirement before claiming. Other possible sign-up and deposit bonuses include a 100% casino deposit bonus with a 30x deposit plus bonus clearance. A 100% poker bonus gives you 10% Rakeback until the entire value is released, $5 at a time, whenever the site collects $50 in rake at your tables.
Unlike many other Wild Casino sister sites, Tiger Gaming has published its license details. They have a 5536/Jaz license in Curacao, numbered 125803. Oddly, their TrustPilot score was reset, as it only has five reviews (in late April 2023). That's impossible for an establishment so old. So watch over the next few months to see what score they accumulate.
Tiger Gaming might be the most predictable, reliable experience out of the Wild Casino sister sites. But many would argue that the title of 'best' belongs to our final sister site.
Wild Casino Sister Site – BetOnline AG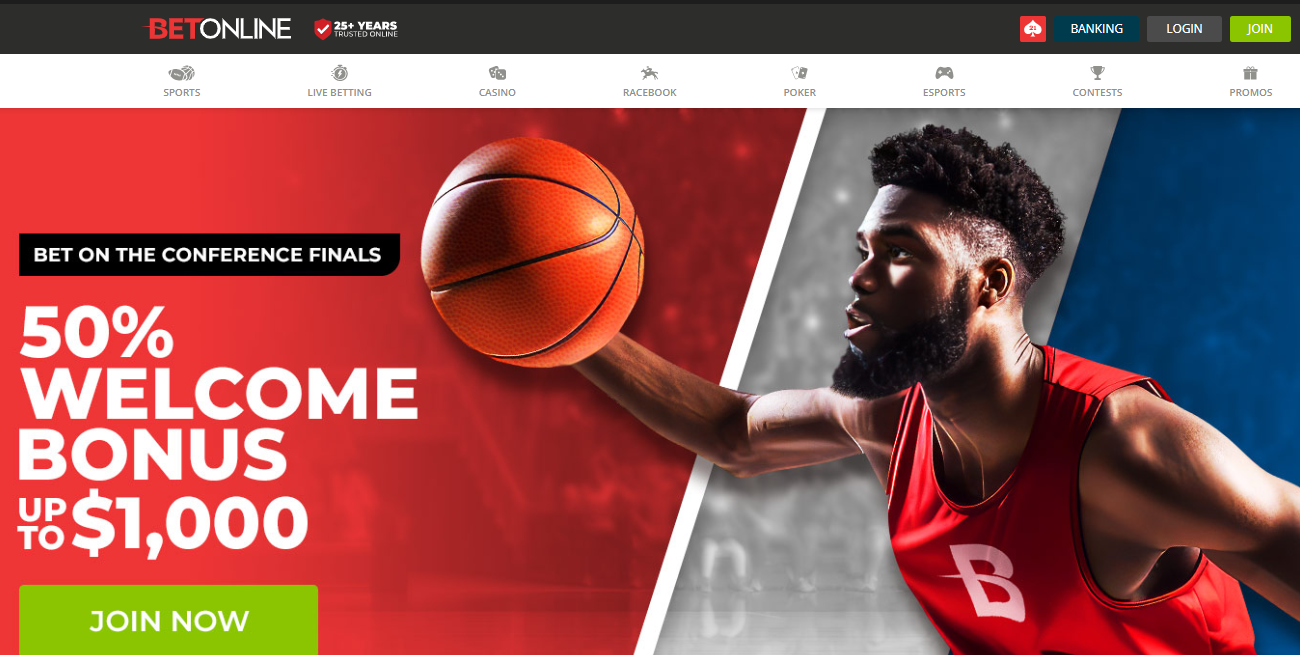 Being based in Panama and regulated by the Panamanian gaming authority, BetOnline is one of the busiest offshore gaming sites in the world.
Starting an account there is easy, but as with all Wild Casino sister sites, credit card deposit fees are 9.75%. Cryptocurrency is their preferred deposit and withdrawal option. MoneyGram is another option, as is Wire Transfer, but the highest limits belong to crypto.
They made their name as a sportsbook, where their strength remains. But their complimentary casino and poker promotions have steadily gotten more decisive year after year, making them quite the powerhouse.
BetOnline AG Bonuses
After making your deposit, you can choose from a 50% Deposit Sports Betting Bonus, a 100% Casino Deposit Match, or the Poker Welcome Bonus. There is also a 100% Crypto Deposit Matching Bonus, which anyone who deposits via that medium can take advantage of.
There's a catch. The Casino and Poker Deposit Bonuses are subject to a 45X playthrough requirement. That means if you get $1,000 in matching funds, you need to wager $45,000 in your hands to clear it. This is 5x more than what we see in the rest of the industry. All of the crypto and sports betting bonuses require a 10x rollover. To say that these clearances are 'hard' is charitable.
Most of the site's 95% to 96% RTP slots are from FlipLuck and BetSoft. As you may have guessed, it's a similar suit of machines found on the other Wild Casino sister sites. It isn't a lack of imagination. They know what works for them.
To put it bluntly, their claims of 'fastest payouts in the industry could only be made in Panama. In other nations, they would likely be audited by the gaming commission and advertising authority. Lucky for them, the chances of that happening in Central America, where these regulatory bodies tend to ignore online casinos, are slim to none.
That's not to say their customer service is terrible—quite the contrary. BetOnline has one of the better Trustpilot scores for offshore casinos. Some people are big fans and quite brand loyal.
BetOnline is the most well-known Wild Casino sister site. They made a name for themselves with crazy contests and fantastic promotions and never looked back.
An Honest Review of Wild Casino
Wild Casino is a small but thriving specialty site. It offers slots, blackjack, video poker, table games, keno, and scratch cards. The site caters primarily to US players, as the terms and conditions include a ban on UK, French, Australian, and many Middle Eastern players. If you're looking for a sports book, this isn't it, but some of Wild Casino's sister sites are major sports and event betting sites. We'll get to those in a little while.
Wild Casino Games
In early April 2023, Wild Casino had 424 slots and 56 various table games in their selection pool. They don't have 24/7 shifts for their live gaming tables, so if you check in at the wrong time, you'll likely only see one or two open tables. During busy periods, they'll have dozens of live blackjack tables and at least two or three live baccarat and roulette tables to pick from.
Since Wild Casino is a specialty site, you might expect more slot and table game selections. But they make up for that by using some rare game providers. They have many BetSoft games, rarely found at the more prominent online casinos. So if you want to try something a little off the beaten path, you're in the right place.
It should be noted that deposit methods are heavily biased toward cryptocurrency. Any credit or debit card deposit is subject to a 9.75% service charge. Crypto, by contrast, has no service charge, though you will be paying any 'gas' fees to the crypto network itself for the transaction. Generally speaking, you want to make large deposits so that the ratio of actual money to gas fees is significant.
Wild Casino Bonuses
The bonus scheme for Wild Casino is pretty big but also complicated to clear. Why? Any rakeback offers or crypto deposit bonuses have a 45x rollover requirement, which is more punishing than the industry standard 40x. With a $5,000 welcome bonus and a $9,000 crypto deposit bonus up for grabs, many games need to be played.
It needs to be clarified whether or not these overly complex bonus clearing conditions are within the scope of Wild Casino's gaming license. That's because their website has no mention of a gaming license. Some Wild Casino sister sites have a Curacao license; others have a Panama license. But Wild Casino and a couple of her sisters remain a mystery insofar as their governing bodies. Some other reviews claim they hold a Panamanian gaming license. Still, a specific Google search of the Wild Casino site alone shows that the word 'Panama' shows up only in a few places… their restricted country lists, to be exact. So those review sites either have some inside information or something strange is happening with them.
Regardless, the volume of bonuses available is massive, even if you're less likely to clear them than on other sites. In addition to those mentioned $14,000 in bonuses, Wild Casino offers daily prizes and $1,000,000 in monthly prizes via their daily tournaments with free entries, progressive jackpots, reload bonuses, and bonus slot tournaments for their loyal customers.
Payments
The 'island sister sites,' or .ag sites, don't have a local license, so it's uncertain what the complaints and appeals process is if a customer isn't satisfied with their treatment. Just be aware that, much like its name, the support for Wild Casino might be slightly wild.
Any large withdrawals are typically made with cryptocurrency since that medium has a $100,000 cap. By comparison, checks are capped at $2,500, money orders are capped at $3,000, and bank wire transfers are capped at $25,000. Those will take a while and are likely subject to service fees. Crypto withdrawals only need to worry about the currency's gas fees.
Wild Casino has a healthy friend referral program. Assuming the friends make a deposit (minimum $25) and roll over their deposit at least once, you can get 200% of their deposit value capped at $200, plus 50 free spins on the week's slot.
In short: Wild Casino is a popular slot and table game site with a lineup different from most other online casinos (save for the Wild Casino sister sites, as you'll see) because they use various game providers. Live table play is based on time zone and may vary throughout the day. Clearing bonuses will be more complex than on most other sites, given the strict rollover requirements. Finally, expect to make most of your deposits and withdrawals via cryptocurrency.
Are Sites Like Wild Casino Legal?
That depends on where you try to log in from. Local laws are going to differ in how restrictive they are. Wild Casino maintains a restricted countries list that includes France, the UK, and Australia. It's probably not legal to bypass that restriction, and it breaks the site's ToS and risks getting your account frozen.
But if your country generally allows offshore gambling online, Wild Casino should qualify. They cater mainly to US players, though you should check with your state and national statutes to see the current legality of online gambling where you live.
Now let's have a look at the Wind Casino sister sites!
What Is the Best Wild Casino Sister Site?
For an overall balance, BetOnline AG won the crown.
For pure sportsbook action, SportsBetting AG wins by a slim margin.
We'll watch for licensing updates for these sites and interesting alternative sites like Wild Casino.
Contact us if you have any questions; we'll gladly help you.