Last Updated on September 26, 2023
The staff at Sister Casinos was excited when we found four brand new English-language sister sites (plus a Swedish casino that we'll mention later) entering the real money online casino market. These Winstler sister sites seemed quite similar, so we immediately began investigating what they had in common and what was different.
The Winstler Sister Sites
Let's have a look at the three Winstler sister sites that we have on the slate for today: Seven Casino, Gxmble Casino and Jokersino.
Sites Like Winstler Casino
Reviews of Winstler Sister Sites
Why did these sister casinos look almost identical? Who owned them, and what could their possible strategy be? And why were the complaints about these four sites all fitting the same pattern: Balance seizure followed by account closures?
With some further digging, we managed to answer these questions. An honest Winstler Casino review follows, followed by a breakdown of all the Winstler Casino sister sites.
In addition to these, a Swedish sister site by the name of Casineia is in operation. GAEM also owns it. We may feature it if we start covering non-English language sister sites.
Can these three Winstler Casino sister sites do better than the original? Let's take a look.
Seven Casino – Winstler Sister Sites
Seven Casino is a nearly identical clone of Winstler Casino.
We aren't joking. We did a comparison of the significant documents attached to each site, and here's what we found:
The 'About Us' page is over 95% identical, the main difference being that the casino names are swapped. Both claim to be 'a well-known, long-established brand', which is invalid, at least in mid-2023. They're new casinos. GAEM B.V. was only incorporated in February 2023! There goes any claims of honesty and transparency.
Much like Winstler Casino, Seven Casino had multiple false 5-star reviews on Trustpilot removed. Their statement:
'We've detected a number of fake reviews for this company, and we've removed them. If additional suspicious reviews are discovered on this profile, we'll remove those too. If you believe a review is fake, you can flag it.'
These fake reviews were likely either paid for by 'someone,' or they were relations or associates of Seven Casino in some manner. And there are additional patterns of fake reviews which are under investigation.
Like the other Winstler Casino sister sites we've examined, Seven Casino doesn't display a Curacao license on the site, nor has any proof of their RTP certification available for examination. These are problematic issues for many reasons, but it's hardly the only disturbing similarity between these sites.
Seven Casino Games
The 290+ slot machine exclusion list for bonus rollovers? Still present in their T&Cs.
And scrolling through the Trustpilot reviews, we see story after story of the site confiscating bonuses because they breached the T&Cs, despite having no automation to warn or help the user to avoid the hundreds of restricted games or the low betting limit. It is the same pattern of incompetence, or worse, the same pattern of manipulation.
If you compare the T&Cs of the two sites, they are over 90% identical. Some clauses were moved around, and the casino names were swapped. These are the exact terrible T&Cs on each site, down to the wrong English phrases scattered inside them.
So, most of the bonuses are still a joke since you need to clear them on low RTP machines. There are some 10x rollover opportunities for new deposits if you can navigate the minefield of restrictions in the T&Cs. Manage to do that, and assuming they allow you to withdraw your winnings, you might come out with some amount intact.
As you might suspect, we're telling our users to exercise extreme caution if they want to try out Seven Casino. We would try it once they fix some of these core bonus issues and T&Cs. But we know people like to try out new sites regardless of risk, so keep your investment low and follow every single rule in the T&Cs, no matter how stupid they are.
If Seven Casino doesn't correct some of these issues, we will add them to the complete ban list. As far as we're concerned, they have a limited window to fix their user-unfriendly matters. The 'new website' defense only works for so long.
Gxmble Casino – Winstler Sister Sites
Gxmble Casino had removed some of their doctored reviews on Trustpilot. At this point, one might suspect this trend is shared across all of GAEM's sites for one reason or another. There currently needs evidence that GAEM commissioned these fake reviews, but if such news emerges, we'll let you know.
Their text and help files, including 'About Us' and their T & Cs, are all copied from the other Winstler Casino sister sites. This means section 4.5.3 of their T&Cs is mainly intact, banning over 290 high RTP slot machines from being used in bonus clearance.
The reports on Trustpilot reflect the unfortunate trend that started on the other GAEM sites: People don't notice that so many high RTP machines have been prohibited from use in bonus clearance, and they get all their winnings seized.
There's no reason to cover the rest of the similarities between sites since all core issues must be solved.
So please exercise extreme caution before depositing any real money at Gxmble Casino. With automation to warn you that your actions will invalidate your bonus clearance, it's far too easy to violate the rollover requirements in the T&Cs accidentally.
Jokersino – Winstler Sister Sites
Jokersino is new on Trustpilot, and they have very few reviews. To date, they don't have any fake review warnings, so that's something.
Unfortunately, Jokersino has the exact T&Cs that bar users from taking advantage of over 290 higher RTP slot machines to clear their bonuses. If you accidentally use even one of these hundreds of devices, you will lose anything you won, and your account will likely be closed.
They talk about 5x rollover deposit bonuses and 20x rollover weekly bonuses being available, but how can you trust they'll deliver on this?
Also, do you see that 'C' is before all the dollar signs in the T&Cs, ads, and bonus offers? According to support, that means Canadian dollars. Y
This is a great way to mess with you. You violated the rules if you bet 2 USD while rolling over your bonus!
'Betting more than C$2 at once while having an active bonus can be considered as misuse of bonus offers and can lead to the exaction of all wins received in such a way.'
This will get any winnings scrubbed and probably result in an account ban.
Even with a single-digit number of reviews on Trustpilot, there are already reports of the site canceling cashouts of winning players due to technical breaches of the bonus clearance policy, primarily because of the massive list of machines that cannot be used.
GAEM's casinos are now 4 for 4, as we have to tell our used to exercise caution before depositing any real money at Jokersino.
Who Owns The Winstler Sister Sites?
A company called GAEM Limited (that's the exact spelling they used) owns and operates the Winstler Casino sister sites. Their mailing address is Archiepiskopou Makariou III, 84, Office 1, 6017, Larnaca, Cyprus.
Incorporated in Curacao, using business registration #163083, GAEM Limited is a holding company for a more significant investment group.
To show you how that's possible, let's have a look at their business registration form, brought to you by the Curacao Chamber of Commerce:
As you can see, they've listed the Director of GAEM as a second company: PYGG B.V., based in Curacao. It isn't that uncommon to 'stack' companies like this in cases like this to limit the liability of any one corporation.
Given their country of origin, we assume that PYGG B.V. is tied to PYGG Capital Partners, which is based in the Netherlands. PYGG is a wealth management firm. We have yet to learn who their real clients are nor where they get instructions on running the company. They have a duty of confidentiality with their clients, so we need to find out who's in charge. In other words: GAEM is a shell company.
If you dig deeper, you'll see that Frank Henri Christiaan Lammers is the Statutory Director of PYGG B.V. Yeah, he's mentioned in the Panama Papers. He runs Amergeris Wealth Management (Barbados) LTD.
Like any corporation of this type, GAEM may serve as a tax and liability shelter. But that's sometimes a good thing. Some of these companies run damn good online casinos. Will that be the case with Winstler, though?
Is Winstler Safe and Legit?
Maybe not.
Winstler Casino's sister sites all came into the limelight in 2023; this article was written in July 2023. So, as you can imagine, these sites are incredibly new.
However, we can say that their T&Cs and bonus rules are highly suspect and, in many cases, could be considered unfair. We'll get more into that as we delve into each site, and then you can conclude.
Here's what our investigation uncovered about their license situation, however:
Licensing
A live chat session with GAEM's support was… pretty weird. First, they claimed that each of these casinos was independent of one another, even though we presented them evidence that they were all using the same corporate anti-money-laundering standard.
They needed an answer to that and why GAEM's name was all over their documentation.
Then the agent said the site held a Curacao Master Gaming License from Curacao Interactive Licensing N.V.
Usually, this is referred to as a 5536/JAZ license. But if you have one of these, you're supposed to display the license information on the site's homepage, according to the Curacao MGL.
But no certificate was displayed anywhere, not on any Winstler Casino sister sites. We E-mailed support to see the actual license situation and even left feedback in the chat asking the same question. At the time of writing, we are still waiting for someone to get back to us.
So, despite the claims on the websites, you should treat these sites as unlicensed if you have no proof. Without a valid certificate on the casinos' homepages, assume that the Winstler Casino sister sites have no regulatory fallback procedures. That means if you and these sister sites disagree, you're alone.
To say that our interaction with live chat support was 'strange' would be an understatement. They were either misinformed, or their site was ripped off from another company right down to the anti-money-laundering rules, or they lied to us. It's a bizarre situation.
The following sections will cover the Winstler Casino sister sites' Trustpilot reviews. Let's start with our honest review of Winstler Casino to see if we can clarify some of these baffling inconsistencies.
An Honest Winstler Casino Review
First of all, it's clear that many other reviewers of Winstler Casino either did no homework at all or are lying about this site.
Why do we say this? Because in mid-2023, reviewers were claiming that everyone is happy at the Winstler Casino sister sites, that their license information is solid, and that they're one of the most trustworthy sites ever.
All of that is complete B.S. It would help if you looked at how unpolished the site is, noted how they need the critical features of most other established real money online casinos, read honest reviews from customers, and see the common mistakes made in the sites' documentation. Frankly, anyone who is blind to these facts is either a terrible reviewer or they're a shameless affiliate looking for a payout, even if it hurts their customers.
Luckily, when you come to Sister Casinos, you get the truth.
Winstler Reputation
Let's start with the first fact: Trustpilot had to remove many fake reviews of Winstler Casino from their site. Their current 2.7 out of 5 scores might be even lower if there are more counterfeit reviews that get removed. Here's what Trustpilot had to say:
'We've removed a number of fake reviews for this company. These reviews relate to review seller networks that buy and sell fake reviews. These can lead to bias and compromise the reliability of reviews. We're strongly against this.'
That's the first sign that not everything is hunky-dory over at Winstler. The next character comes when you look at their transparency.
How do some sites make you log in before showing you their machines' RTP (Return To Player percentage) ratings? What if you need an account to be allowed to look at what games they offer?
That's the decision Winstler Casino made, and it's the opposite of transparency. They want you to give them your personal information before you can even glimpse their game selection! That goes beyond a lack of transparency and into some dubious territory.
Once you log in, you'll see the games within their broad categories: Casino, sportsbook, live casino, and raffles. If you log in from a country they don't serve, you may get a '403' error when attempting to access their games. But oddly, the deposit section displays just fine despite them detecting that you're from an invalid region.
Winstler Casino Games
Their casino games include many of today's popular providers: Play 'n Go, NetEnt, Betsoft, Microgaming, GameArt, Push Gaming, Hacksaw, and many others. Many of the RTPs that they have available are excellent. For example:
NetEnt's Bloodsuckers is a vampire-themed slot with a 98% RTP. It's a low volatility option offering five reels and 25 paylines, with a max win of 1,014x.
And Thunderkick's 1429 Uncharted Seas is a low volatility slot, offering a 98.6% RTP. It has 25 paylines across five reels, with a max win of 670x.
However, GAEM thinks that these RTPs are unfair when it comes to clearing bonuses. You're about to see how many games don't qualify for bonus rollovers and how that has caused a real problem with Winstler Casino's reputation. More on that in a while.
There's a not-so-small issue of RTP validation as well. The bottom of every page on their site states:
'All of our slot machines are RTP certified.'
But they don't say by who, and they don't show the certification details. So there's no natural way of verifying that and nobody to point the finger at if the RTPs get messed with. Let the buyer beware.
Evolution Gaming mainly provides their live casino. That means baccarat, blackjack, roulette, craps, and poker games, in addition to some of the rare offerings.
Remember that your RTP for side bets could usually be better. Otherwise, they wouldn't offer them. Make sure that you double-check your RTPs before placing any wagers that you might regret.
Sportsbook
Winstler Casino's sportsbook is standard. They offer wagering on regional and international football (such as the Champions League and the Premier League), some American favorites (like the NHL, NFL, NBA, and more), horse and car racing, and typical U.K. fares like snooker and darts.
As we mentioned, there's an issue with the bonuses on offer. This is an issue that spans all of the Winstler Casino sister sites.
Clause 4.5.3 in their Terms and Conditions starts with the following:
'Gaming with active bonuses are restricted in the next slots: Flowers Christmas Edition, Immortal Romance, 1429 Uncharted Seas, 2 Million B.C., 300 Shields, Absolute Super Reels, Agent Valkyrie, Art of the Heist, Aztec Treasures…'
This clause restricts using 290+ high RTP slots for rolling over bonuses.
Bonuses and RTP
It is a massive list. They're trying to ban you from using machines with over 96% RTP when clearing your bonuses. Here is a snapshot that you can reference.
There is also a maximum clearance allowed per bet of 2 EUR. That's also stated in their T&Cs:
'Betting more than 2 EUR at once while having an active bonus can be considered as misuse of bonus offers and can lead to the exaction of all wins received in such a way.'
The problem is that the system allows you to play these machines with bonus money, even though it's against the T&Cs. This is an intentional trap of sorts. If you don't look through their list of 290 machines in the T&Cs and accidentally try to clear some of your bonus on one, you will likely have your account banned and any winnings stripped away. The same applies if you accidentally bet more than 2 Euro per spin. No automation stops you or warns you about this consequence as of the date of this being written down.
Bonus Requirements
Remember that you can only read the specific T&Cs of the bonus requirements after depositing real money. Any sane casino would have a link to click to get the particular bonus offer T&Cs before you commit any money. But not at the Winstler Casino sister sites.
This is why the site gets Trustpilot reviews like this (spelling as per the actual reviews):
'They have confiscated my funds for: "4.5.3. Gaming with active bonuses is restricted in the next slots". You've played the game "Extra Juicy Megaways" By the way, I was allowed to play this game and never read this.'
'They've confiscated my win for no reason.'
'Withdrawing the amount of 1000€, it is Cancelled and confiscated due to spins higher than 2€ per spin. Never once was there a notification.'
'Had made some wins, and they do not want to pay the reason I made the winnings with a bonus.'
It's the same theme over and over again. Winstler Casino has made its bonus clearance T&Cs so vast and complex that they can confiscate winning clearances often. We run into situations like these because they need automation to enforce their rules and present the user with a massive list of 290+ barred machines for rollover clearance.
Winstler Casino Payments
For completeness, let's discuss the available Winstler Casino payment methods. They take Visa and Mastercard credit and debit, popular cryptocurrency options like Tether and BitCoin, bank transfers, and country-specific deposit methods such as AstroPay, Skrill, and Neteller. Please check the specific options for your country at the time of deposit since we've seen options like this change rapidly with newer casinos.
So, what is the result of this honest Winstler Casino review?
The problems we discovered are more than 'teething issues' with a new group of sister sites. There were fake reviews on Trustpilot, no license information displayed, no company mentioned for RTP validation, the crazy bonus rollover restrictions banning 290+ machines, and the difficulty of looking up any detailed information without logging in and handing over personal information.
Because of this, we suggest exercising extreme caution if you want to try out Winstler Casino and limiting your deposits to small test amounts if you try them. On our side, they need to correct many of the issues we've discussed, or they will end up on the Sister Casinos ban list.
We don't take that action lightly and understand that brand-new casinos can have various operational issues. We can reconsider if they correct the problems with their policies and support mechanisms. But as of July 2023, we have Winstler Casino on a short leash. They either need to repair what's broken, or the community will reject them entirely.
Now let's take a look at the two sites like Winstler Casino. Some of them may be in better shape.
Two Casino Sites Like Winstler Casino
Plenty of real-money online casinos have as good a game selection as the Winstler Casino sister sites (or better). But they need a list of hundreds of machines you cannot use to clear your bonuses. Nor do they have confirmed incidents of fake Trustpilot reviews.
We're going to suggest two casino sites Winstler Casino. That way, you have some positive options to look at rather than end this on a sad note.
BetOnline AG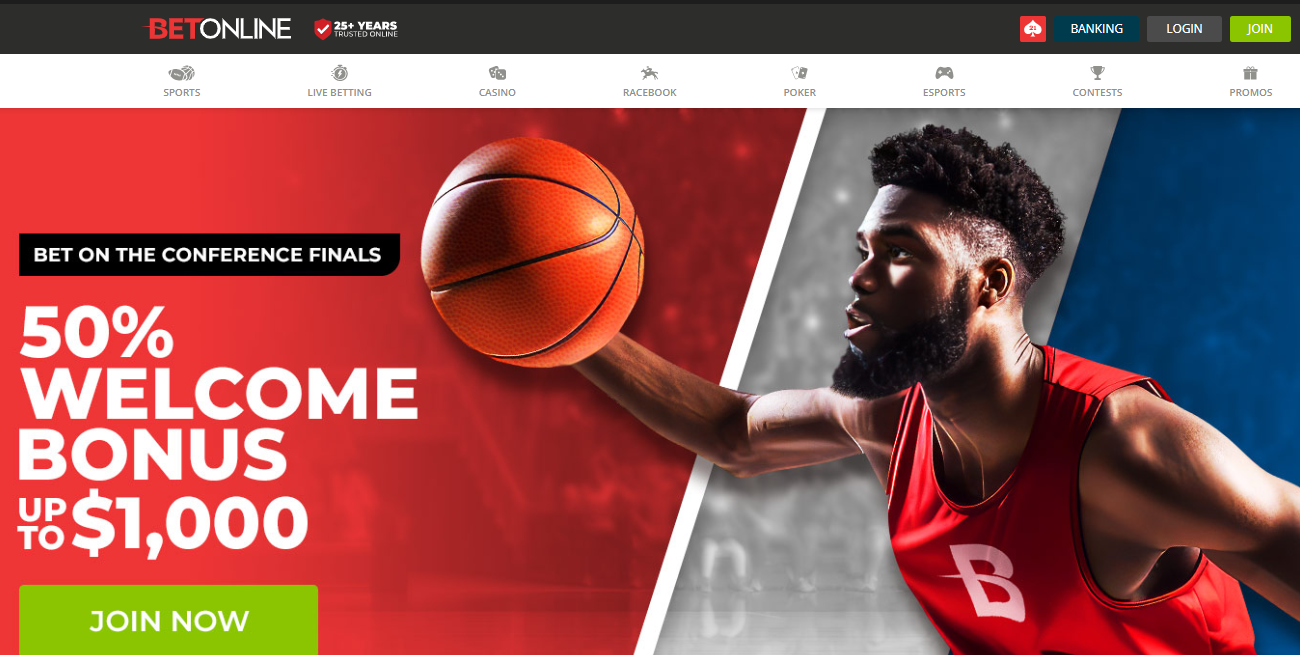 The first site to look at is BetOnline. It's a popular and well-rated A.G. site, with 3.6 out of 5 stars on Trustpilot as of mid-July 2023. That's good for a real-money online casino with thousands of reviews. Blue High House S.A., Registration Number 620693, own them. They are licensed and regulated by La Republica de Panama Ministerio de Economia y Finanzas de Junta de Control de Juegos.
The casino deposit offers are probably not worth your time since they're almost universally a 45x rollover requirement. But the crypto deposit bonus and the sports betting bonus rollover requirement are only 10x. That's more reasonable.
High RTP slots are available on BetOnline, mostly from FlipLuck and BetSoft. For example, Mr. Macau is a 97.07% RTP medium volatility slot with five reels and 20 paylines. Its 45.28% hit rate assures that the player sees some action.
BetOnline is one of the most trusted A.G. casinos out there. They prefer crypto deposits, offering zero transaction fee deposits and withdrawals with most virtual currencies. But whatever kind of action you're looking for, it's likely that BetOnline has you covered.
Sportsbetting AG
The other casino site, like Winstler Casino, is Sportsbetting AG. Their TrustPilot score is good, 3.4 out of 5 (in July 2023). is better than many well-trusted UK-licensed sites. Their site is registered and licensed with the FSRC (as Itagui Inc, license #2402), and they've been around since 2011.
The site offers a 50% Sports Betting Deposit Bonus with a 10x rollover requirement. And their 100% Matching Crypto First Time Deposit Offer has a 14x rollover requirement. Their casino-based bonuses have a 40x rollover, probably not worth your time.
BetOnline's published licensing, Trustpilot reviews, and game selection make it one of the best casino sites like Winstler Casino.
A Final Word
The Winstler Casino sister sites are a tough pill to swallow. When looking at new sister sites, we often get excited because they can take everything the industry has learned over the years and create a series of real-money online casinos incorporating the latest improvements and technology.
But the Winstler Casino sister sites did the opposite. They threw away all of the available advancements in casino automation. They created a series of complicated restrictions that give you no warnings if you're about to violate them. It's the opposite of everything we've learned about good casino customer service.
They need to automate their bonus clearance process to recommend these sites again. If a player is about to use a game that doesn't qualify for rollover requirements, they must be warned. Even better, they could make bets that don't count towards the rollover coming out of a player's natural money balance and not allow the bonus balance to be used on non-qualifying games.
Just about every other casino manages to regulate their bonus rollover requirements without punishing players and freezing their accounts. To do otherwise seems almost intentional in this day and age.
In addition to these factors, the Winstler Casino sister sites need to post a valid copy of their Curacao license on every one of their sites. They must state who is checking out their RTP figures and publish that verification. Legit sites do this.
Otherwise, the more prominent online gambling community will disown them, and customers will rapidly get word of their questionable practices.